2020 Trends to take into 2021 with you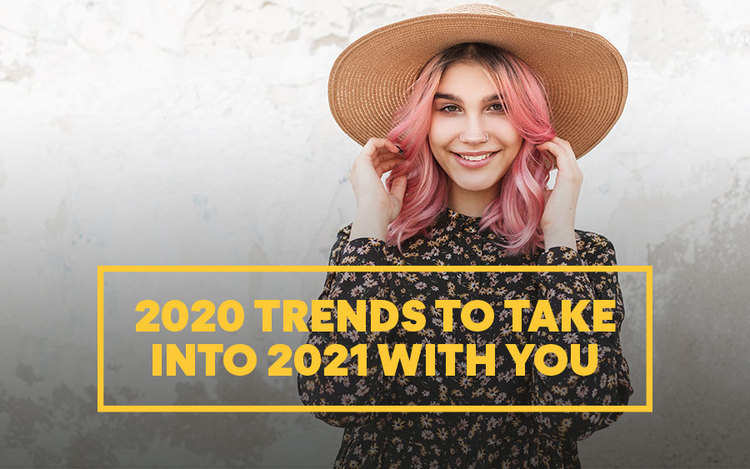 2020 Trends to take into 2021 with you
At the beginning of this year, no one could have predicted how 2020 would have impacted fashion and style trends. 
As we all set out to live our best and most stylish lives, little did we know we would be spending the better part of the year within the four walls of our homes.
But we know that didn't stop you from being a trendsetter – someone who is bold enough to claim a trend and still make it your own. So, we're equipping you with some insider info on how you can start the new year on the right foot.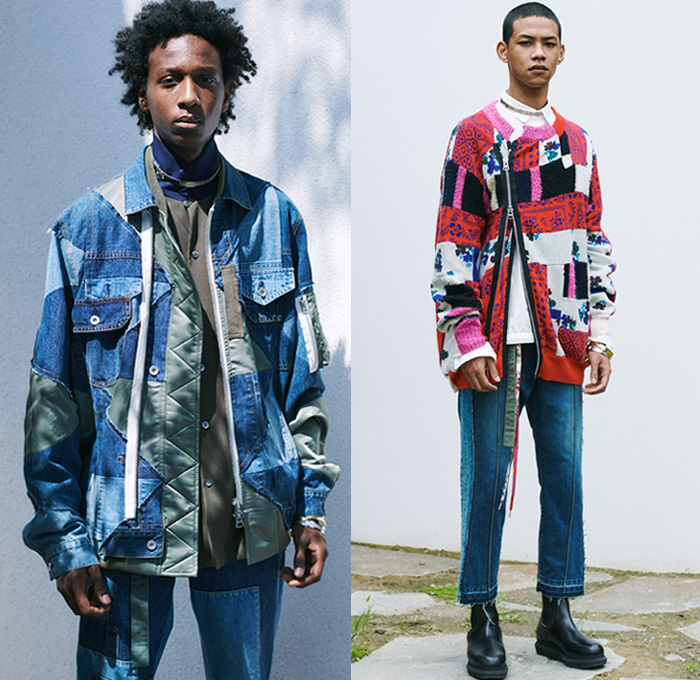 Photo Credit: Denim Jeans Observer
Model Material
With the current aesthetics in vogue, you have two choices when it comes to putting together your outfit.
Prints, patterns and motifs – You can centre your whole outfit on one of these and then you can be sure that it will not be forgotten.
Monochromatic minimalism – Pick only one colour for your whole ensemble to really make your look pop.
All-Day Swimwear
It's finally summer! Why have three outfit changes in a day, when you can throw a few light items on with your swimwear and put some function into fashion?
The New Suit
Tracksuits and sweatsuits are back in, and we mean ALL of it. It is no longer a fashion faux pas to wear both the matching top and bottom together. Instead, now is your chance to dress them up with your favourite accessories. 
Comfort is king, and fashion has followed suit. 
Pro tip: Don't forget to make use of patterns, prints, motifs or monochromes when picking out your suits.
Dad shoes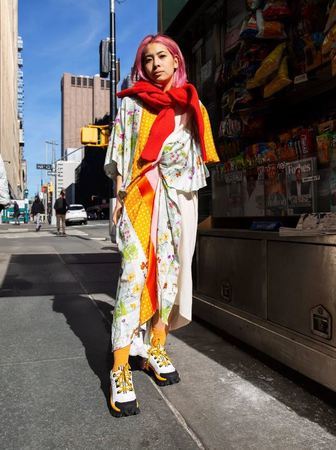 Photo Credit refinery29
If you haven't heard of this enduring trend, where have you been all year? Oh, right…
Well, Cat Footwear has been the top provider of dad shoes since before it was cool, and this trend is not going away any time soon. Use the dad shoe to put the cherry on top of almost any look – from chic dresses and skirts to sweats and t-shirts, and everything in between.
As these icons make a nostalgic comeback, we've put together the best of our chunky-soled, comfortable footwear which is so in right now.
Intruder – The ultimate retro silhouette offering the ultimate comfort.
Giles – Because dad shoes extend to that chunky, protective summer sandal for the braai, too.
Raider Velcro – If you don't get it, have a look at how our fashion-forward Risktaker Caddy styles these bad boys.
Raider Sport – You don't have to go all the way back to the '90s to pull these sporty kicks off.
So step into the roaring '20s with Cat Footwear as you create trends which set you apart from the rest. 
Shop online to get the look!