2022 Fashion Trends to Hop on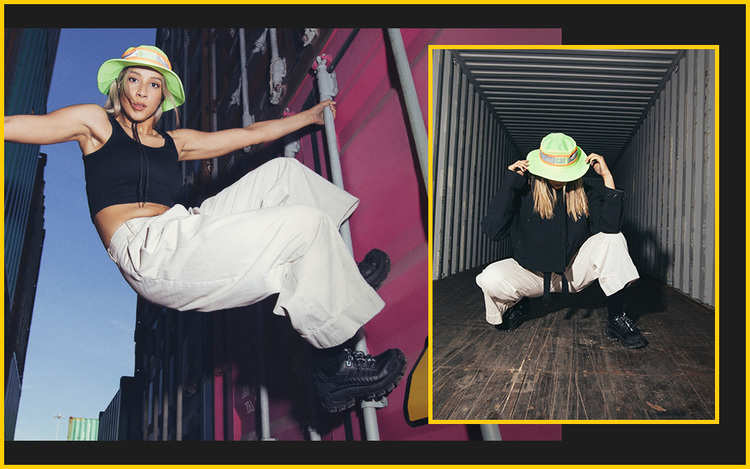 Well, if that's the case, then we have got you sorted! We have compiled a list of current fashion trends to keep your wardrobe current this season.
You may have noticed over the last few months that fashion trends from the past have been creeping their way back into circulation. From bold prints to shoulder pads, denim on denim to chunky knit sweaters, there's no doubt that some of these sound quite familiar. But we should not overlook the creative mergers of past trends and modern fashion.
Here are some of our favourite picks!
Plaid
The timelessness of plaid is so evident when we see that this pattern keeps reappearing year after year but in different variations. By now, the whole world probably instantly makes a connection between plaid mini suits and the movie 'Clueless'.
That being said, this print has returned yet again with modern elements. Now instead of simple plaid blazers, there are halter neck blouses, cropped plaid button-ups, plaid pullovers, the list is endless.
Plaid also matches with just about everything. Whether you are going for a formal look or an informal look, this pattern is certainly one that should be a staple in your wardrobe.
Pair it with a plain smart shoe much like the Cason by Cat Footwear and you instantly have a classy look.
Alternatively, pair a plaid shirt and ripped jeans with the Modulate by Cat Footwear and you're left with a more causal but still stylish look.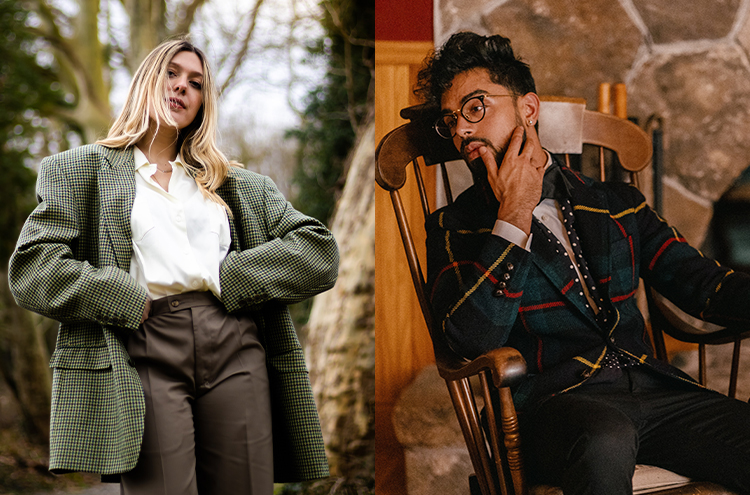 Bucket Hats
The bucket hat, a garment that originated for Irish fishermen as protection from the sun and rain. But today, it has become a stylish addition to any summer look.
From Floral to bold colours, these hats are the perfect accessory for any sunny day. Especially when paired with a Hawaiian shirt, shorts, and a solid pair of sandals- we recommend the Indigo Pak by Cat Footwear.
Shoulder Pads
Who would have thought shoulder pads would make a comeback? And look even better for that matter!
The oversized blazer with shoulder pads makes for a very fierce look for women these days. This simple piece of clothing can take your casual outfit and instantly upgrade you to a more elegant look.
Not to mention how versatile it is. For summer, you could wear it as a dress with a big belt and chunky boots or for winter you could wear it over a knit sweater with tights and long boots.
Psychedelic Print
Bright tie-dyed colours in funky patterns. Yes, psychedelic print has made a comeback but with a modern twist. Not only is this style seen on oversized t-shirts and hoodies, but this print is also being used for flare pants and strappy crop tops.
Pair it with a pair of big funky sunglasses and platform sneakers and you have the perfect look for any summery festival event.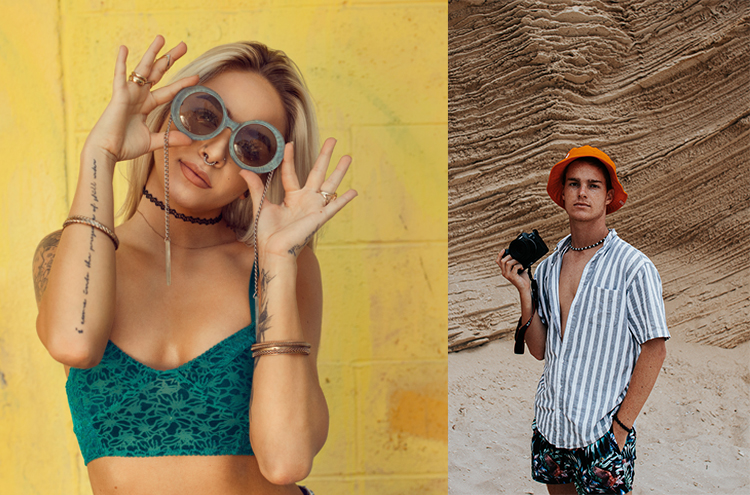 Low Rise Bootleg Jeans
Denim has been quite the topic these past few months- specifically jeans.
Lately, there has been a surge of variety when it comes to the cut and design of jeans. High waisted skinny jeans are no longer dominating. Now, there are boyfriend jeans, balloon cut, mom cut, the list goes on.
We have noticed that the bootleg trend seems like it is here to steal the spotlight once again, specifically the low-rise bootleg jeans. Pairing these jeans with a crop top and perhaps a fashionable sneaker makes for the ultimate summery casual look.
Now that you have all the fashion inspiration, go ahead, and get your closet ready with Cat Footwear.
With a selection of shoes to choose from, we have got you sorted for any look you are going for.
Choose style, innovation, and comfort with Cat Footwear.