6 Winter Wardrobe Essentials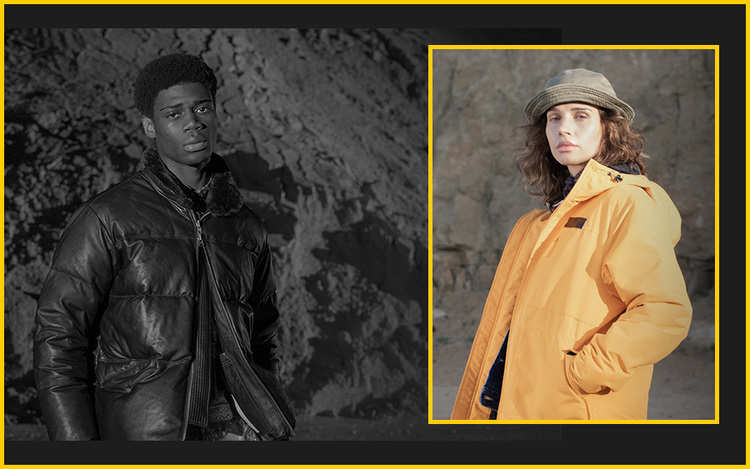 Stop! You're doing it all wrong!
Cold weather does not automatically mean you have to say goodbye to your fashionable outfits and cover up with layers upon layers. You can still look amazing- You just have to make sure that your wardrobe is stocked up on a few winter essentials.
In today's blog, we delve into some fashion items that are an absolute must when it comes to chilly weather.
1. Coats
If there is anything that can set the tone of your winter outfit, it is a good coat. This article of clothing might sound simple, but the power behind a good coat is unbelievable! A coat can instantly take a plain outfit and turn it into such a chic look.
Ideally, you'll want to invest in a colour that is versatile at first. Perhaps a tan, or black coat because these colours will match a lot of outfit options. Then, you'll want to pick a fit and cut that suits your style and body type best. For example, a belted coat works wonders for defining one's waist, or if you are looking to accentuate your legs, then choosing a coat where the hemline reaches your thighs will do just that!
And men, the same goes for you. A coat is a good investment, so make sure you pick out something most flattering for you. For example, a double-breasted coat is flattering for broader shoulders, and when picking out long coats, make sure that the hemline ends just before your mid-calf so that any lack of height is not emphasized.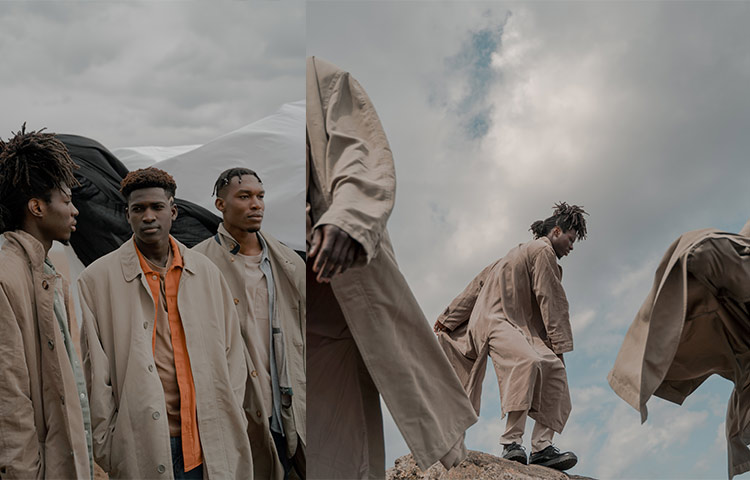 2. Puffer Jackets
In the past, puffer jackets have always been about function more than style, however this winter season, we see them making a comeback.
With fun colours such as metallic, pink, green, orange- this jacket style is sure to add a fun element to your winter look, whilst keeping you warm in the process.
These jackets are perfect staples for casual looks. And they can be styled in so many ways such as:
-Sporty look: Pair your cropped puffer jacket with a polo neck t-shirt, your favourite beanie, bootleg/straight leg jeans and platformed sneakers
- Sleek look: Throw on black jeans, black boots, a black t-shirt of choice and let your puffer jacket be the statement piece to break the colour.
3. Polo Neck
Not only is this top style a perfect way to keep your neck warm, but they also add a sense of sophistication to an outfit. And once again the variations of this style allow you to be warm and comfortable for any event.
On top of being comfortable, this article of clothing is incredibly easy to dress up because it requires minimal effort. It can be worn underneath a blazer, with a good pair of heels and instantly you're left with a power-look.
Or a chunky knit polo neck can be worn with jeans or slacks and there you have it, the easiest outfit to put together, that still looks good.
For the ladies, polo necks are your secret tool for warming up your summer outfits. Simply add a matching polo neck underneath your favourite summer dress, add long boots, and just like that, you've got the perfect winter look.
4. Gloves
Before you shut it down, gloves can be both functional AND fashionable. Forget about those chunky mittens or woollen gloves if you're not completely sold on the idea just yet, and instead, think leather.
Leather gloves can be such a stylish addition to your winter ensemble for both the ladies and gents. They'll help keep your hands warm and also elevate your look to a whole new level. And once you become comfortable with them, you can even start playing around with bright colours to add a pop to your outfits, or even embellished gloves for a bit of glam.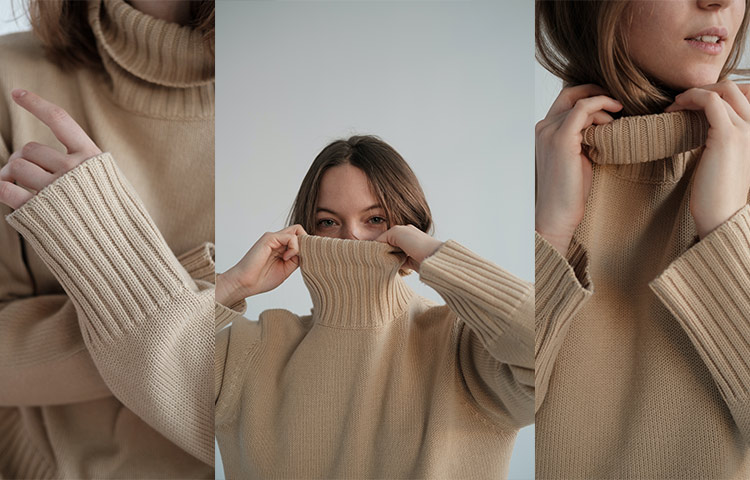 5. Knitwear
Honestly, knitwear is one of those trends that will most likely never die. And why should it? These items are incredibly warm, cosy, and can look very chic if worn correctly.
Knit sweaters in particular seem to be all the rave.
The key to styling your knit sweater is all about fabric and fit. Is it more of a soft and simple fabric? If so, consider pairing it with something bold like leather pants. On the other hand, if you're going for a more relaxed look, then a chunky cable knit sweater over a pair of tights leaves you with an effortlessly stunning look.
6. Boots
It goes without saying, a good pair of boots is what will keep you going through the chilly season.
Not to mention, ankle boots can take your casual outfit and instantly make it stand out. And with all the variations of ankle boots, you're sure to find something that fits your style.
For example, the Narrate by Cat Footwear would pair well with a flannel shirt and jeans or chinos. The Trey 2.0 would pair excellently with a leather jacket look.
For the ladies, something with a bit of a heel can instantly add that extra something you were looking for in a formal outfit. But on the other hand, if you are looking for something edgy, then a pull-on platform boot will do the trick!
At the end of the day, fashion is about wearing something that makes you feel confident and comfortable. And feeling this way is easier when you know you've got those statement pieces in your wardrobe that always elevates your look.
So now that you have your list of must-haves, you can enjoy the upcoming winter season whilst looking good and feeling good.