Bold Fashion Trends in 2019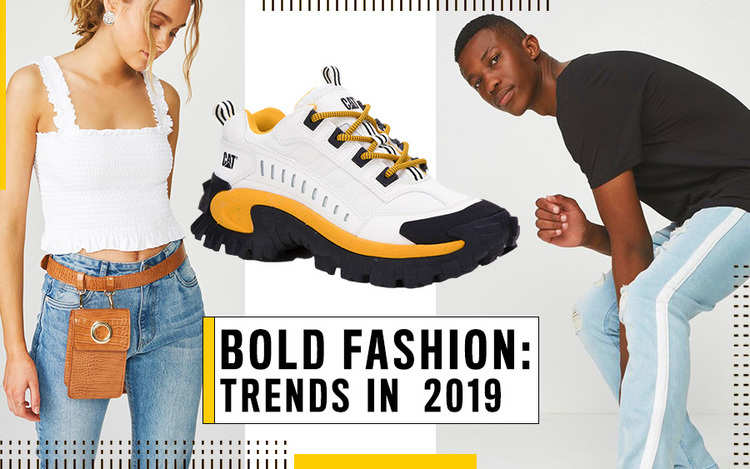 Bold Fashion Trends in 2019
Fashion changes all the time, so it is hard to stay on track with what is on trend or not. To help you, we are going to talk about bold fashion trends of 2019, of which there are plenty to suit every sartorial taste. From striped jeans, thick sole shoes to slim sunglasses, these 2019 trends will blow you straight into the store to get in on these fashion styles! 
Side stripe jeans 
Denim jeans have been a staple part of fashion throughout the ages. This year fashionistas wanted more, so designers added stripes! And it has already become a trendy craze with a variety of different colour options. This look is a trend to join if you are starting on your bold fashion journey. The change is subtle but adds just the right amount of 'pop' to any look.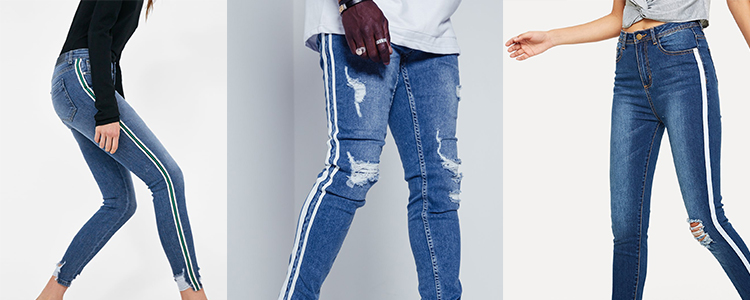 Retro slim tiny glasses 
Yes, you are reading that correctly. Oversized sunglasses are out, and small sunglasses are in. The new trend may be small, but they make a massive difference. These thin and stylish glasses are hitting the streets like never before! We cannot seem to get away from them as it feels like everyone that is anyone on social media is wearing them. 
Pro Tip: Wear these glasses down at the tip of your nose in photos, and watch the likes rolling in.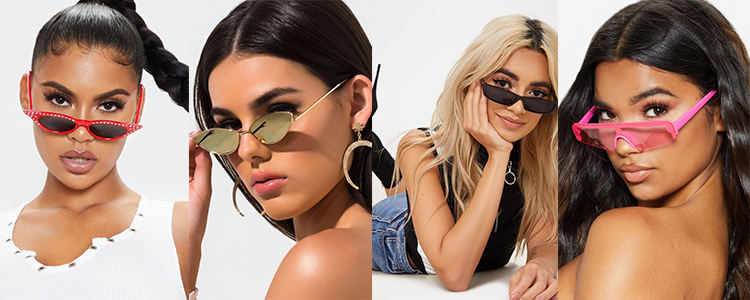 Sneakers with chunky soles 
The chunky sneakers are the big, stomping trend at the moment that will not take a backseat. While it may not be a new style, it has certainly made a comeback. Creating an outfit with these shoes can be a little more challenging for beginners; you have to balance out the look by adding more layers on the top like a hoodie with a jacket. This bold trend is not for everyone, but if you can pull it off, then get ready to be the center of attention.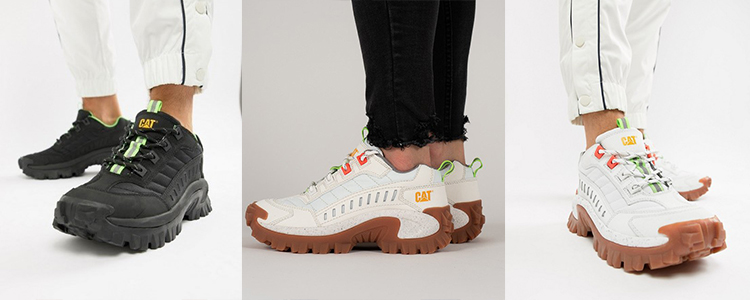 Belt Bag 
Whether it's a belt bag worn across the body or a shoulder bag worn as a belt, the fashion world is experiencing "fanny pack" mania, and it's spreading like wildfire. If you think about it, it's an extremely useful fashion trend, you can store keys, money and your phone while looking fashionable, this is definitely a win and easy to pull off.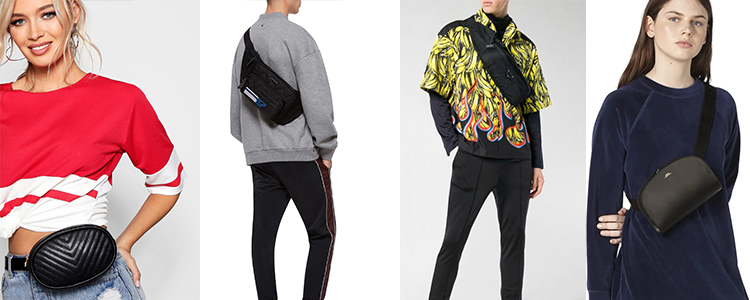 Now that you are up to date with some new fashion trends, go be bold. You can even combine all 4 trends together to make ONE perfect outfit! You got the shoes, jeans, belt bag and glasses, now that's the whole package.