Build your own backyard getaway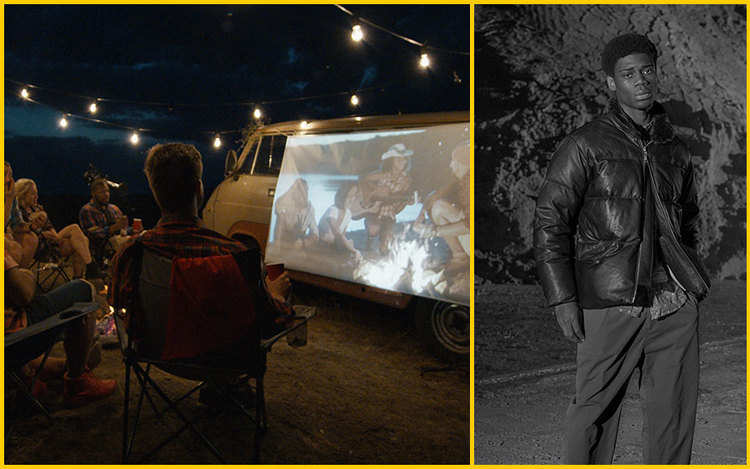 With everyone working and schooling from home, our home spaces can suddenly feel more cramped than cosy for some.
And that's why the backyard shed is the new home extension to give you and your family more time, space and good vibes while at home.
The concept is fairly simple – find a spot in your backyard that is big enough for a shed, cabin, Wendy house, outhouse or small prefab, and then create a new functional space!
Ways for you to make the most of your new space are limitless. You could have a shed specifically for you or a shared cabin that can allow you and the kids to work together. You could buy a ready-made cabin or Wendy house from your local home improvement store or you could buy the wood and materials and put the shed together yourself according to your own design (This is an especially good option if your garden space doesn't allow a traditional square or rectangular shed.).
While each home might have a shed with a unique purpose, we've put together some ideas to get your creative juices flowing and your next DIY project started.
Shared Inspiration for your Shed Inspiration
Art studio or craft corner
If painting, the arts, creativity and crafts is your game, why not build a designated area among nature for it? Not only will it be the ideal workspace for your creative outlets, it will also be a storage space for all of the relevant equipment that comes with it – such as paints and paintbrushes, glues, paper, sewing machines and other craft supplies.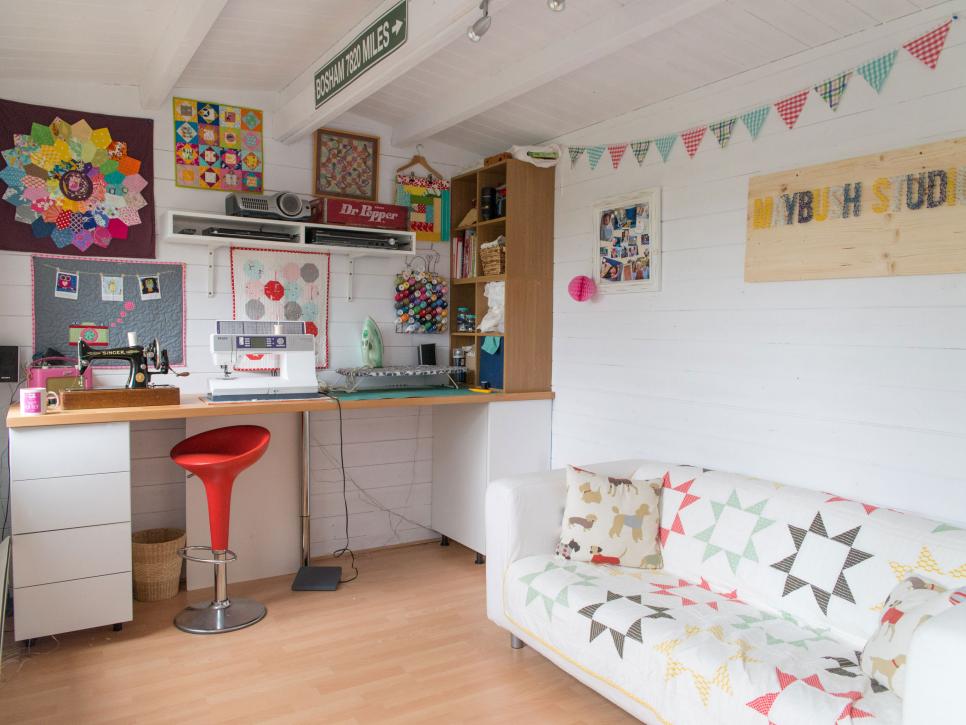 Photo Credit: www.hgtv.com
Home gym
A space filled with activity for young and old, a home gym can be filled with both fun and exercise. You can stock your shed gym with your favourite workout equipment, a sound system or television to keep the mind busy while the body works, and motivational posters according to your taste.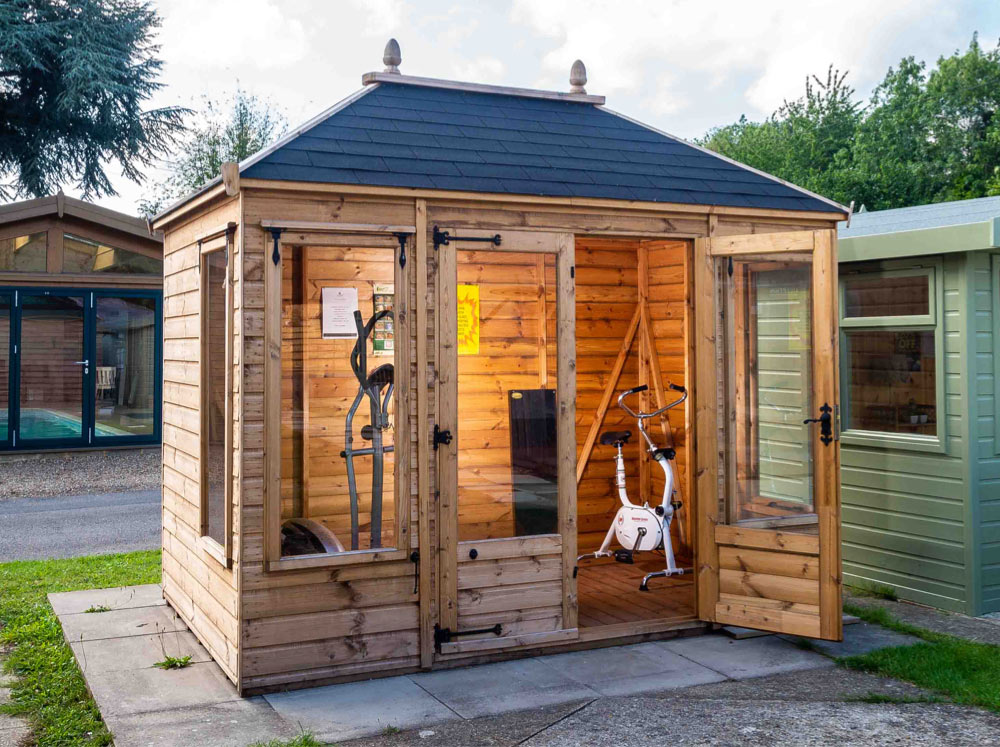 Photo Credit: surreyhillsgardenbuildings.co.uk
Bathroom
Your outdoor detached bathroom can fill quite a few gaps that your indoor bathrooms can't. For example, you could have a sauna or a jacuzzi in your garden cabin to create a luxury spa retreat for yourself.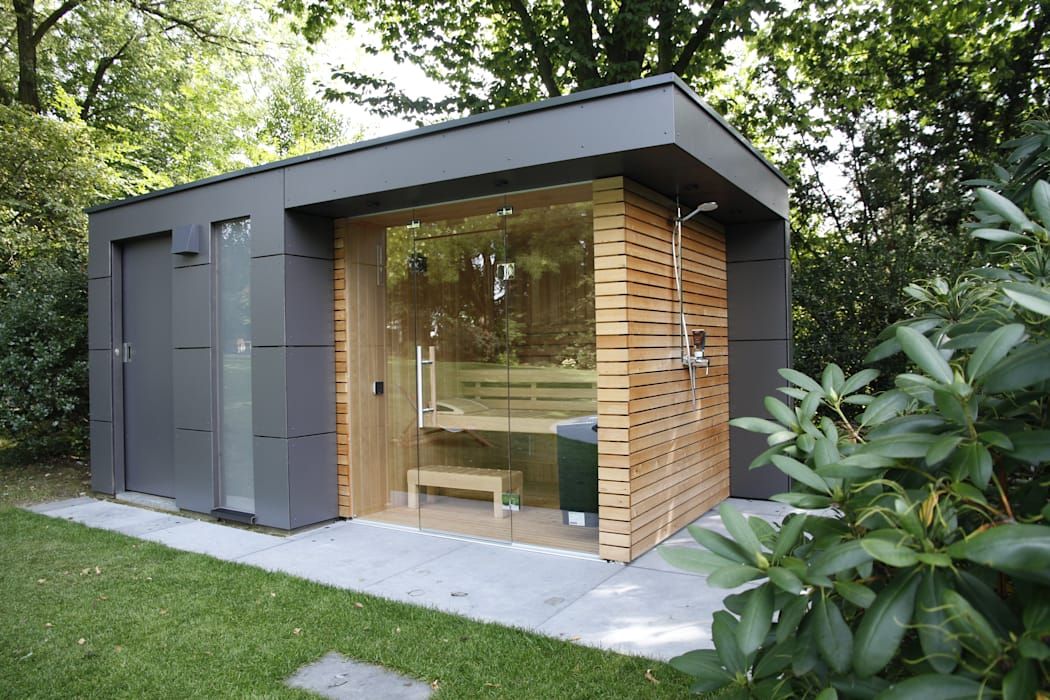 Photo Credit: susukambingetawagomars.com
Music room
Whether it's you that needs a quiet space to practise your musical instruments or your family that needs some peace and quiet from all of your practising – the solution is a cabin for music!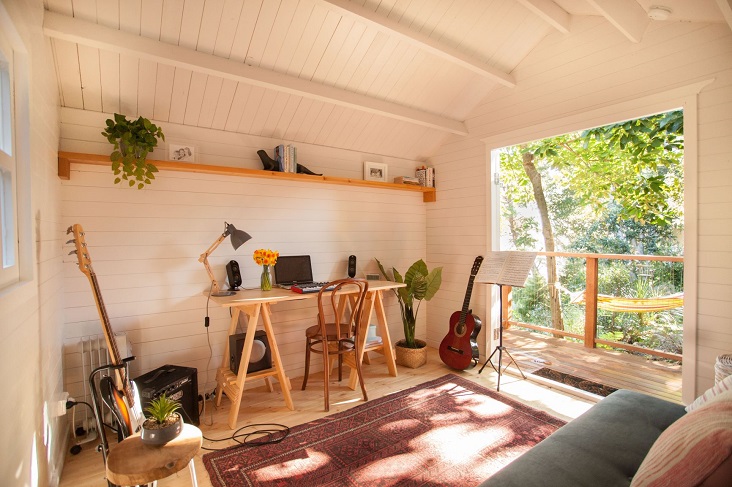 Photo Credit: www.sheshed.co.nz
Reading nook
Why read in a house filled with distractions and background noise when you can escape to your own private reading nook in the garden? You could even take it a step further and turn it into a small library. Just remember to fill it with only the most comfortable armchairs or day bed, and pillows and blankets for the ultimate reading experience.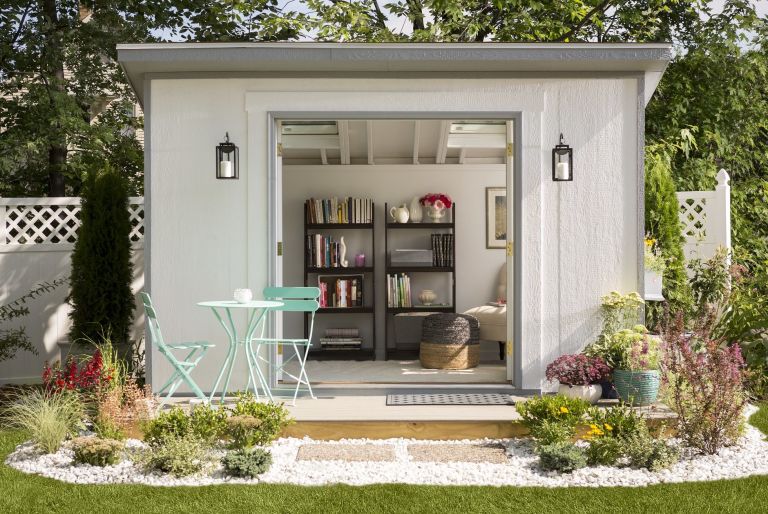 Photo Credit: housely.com
Homework room
A designated after-school space for homework can lessen distractions like the TV and create a focus-inducing environment. Separation from the busy-ness of the home can also increase productivity. 
Pro tip: If your cabin is big enough, you can fuse the homework room with the craft room so that you can supervise your children while keeping busy yourself!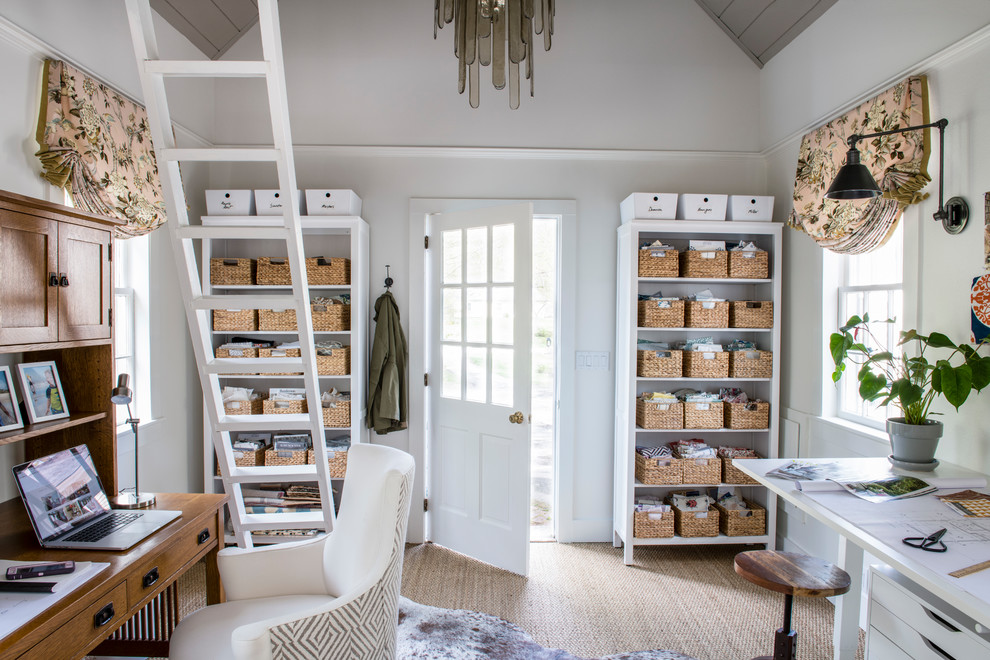 Photo Credit: houzz.com
Coffee lounge and bar
You can feel like you're going out even when you're staying in by creating a spot for hot or cold beverages in your backyard. You could make a tea, coffee and hot chocolate station with all the necessary ingredients, mugs and appliances in one place, or you could turn it into a bar with your favourite tipples and mixers on hand. You could even do both!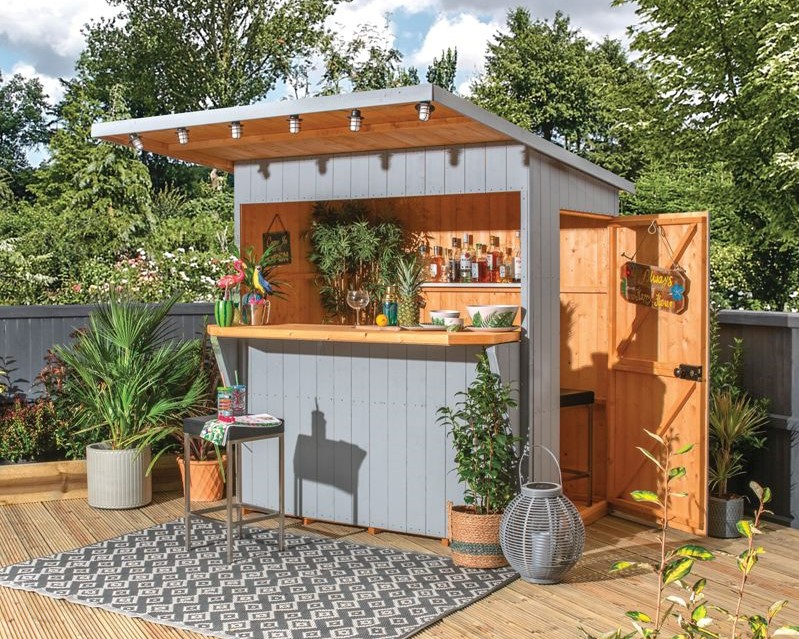 Photo Credit: qdstores.co.uk
Mini cinema
Change your home movie experience by converting your shed into a tiny cinema. Use a projector against a white wall, reclining chairs, a popcorn machine, and décor from all of your favourite flicks to create a cosy date night, every night.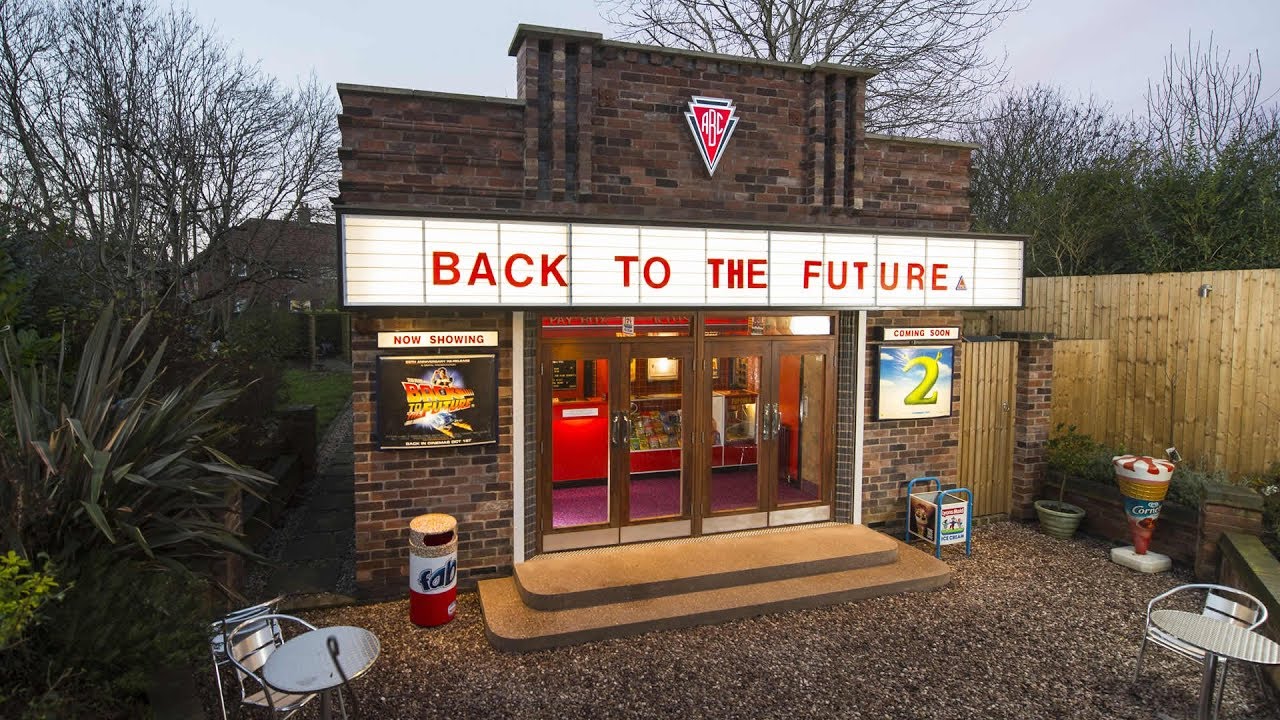 Photo Credit: The Home ABC Cinema
Feeling inspired to take on the DIY project of your dreams? Make sure you have the right boots for the job with Cat Footwear.