Built-to-Last Sustainability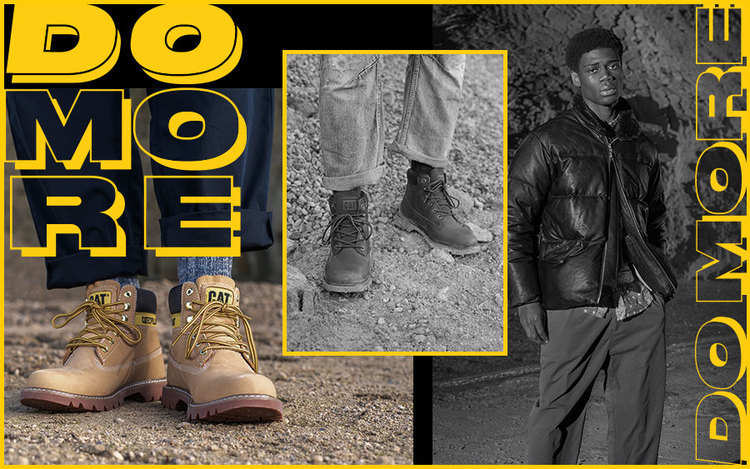 What is sustainability?
The notion of sustainability can be applied to many walks of life – and for us, today, it's about the environment. 
So the meaning of sustainability in this context is to support, maintain and hold up the continuity of our resources. 
While the Earth is fast running out of these resources, such as water, land, oil, electricity, and more, we are also seeing the rise of the green movement, with more and more people trying to do their part to conserve and sustain – to #DoMore for the Earth. 
While one of the biggest tenets of sustainability is related to consumerism, we believe in the power of buying good-quality items that last as opposed to cheaper items that need replacing way too often. As the landfills fill up, this is just one small way to do our part. 
So how do we go about ensuring our footwear is of the highest quality and that it will last? 
By unceasingly holding durability at the forefront of our designs – from fashion footwear to functional work and safety boots.
Caterpillar Technology
We use the finest leathers and materials to create each shoe, which ensures comfort, odour-fighting breathability, an eco-friendly approach, and above all, durability. We also utilise a range of technology systems to manufacture footwear that is built to last. 
Some of these include:
Ease 
Ease is a Cat Footwear original, a lightweight, custom-engineered foam with 30% greater longevity by taking 30% less compression – meaning that it won't break down or compress.
FlexFWD
Footwear powered by FlexFWD technology is not only 40% lighter than rubber, but it also has 50% better abrasion resistance than EVA, making it more durable. And its high tensile strength also contributes to great flexibility over time. 
DUOFUSE
DUOFUSE is our custom-engineered midsole which blends rubber and foam. It offers 40% more resilience and 30% more abrasion resistance than standard EVA. And this light-weight durability comes along with the promise of a shoe which is comfortable while holding up to a daily beating.
Waterproofing
Our waterproof boots use waterproof leather along with sealed seems and waterproof membranes to keep water out and ensure that your shoes last you through many wet seasons.
Street Shield
Street Shield is a water and stain repellent, created to help you protect your footwear and keep them looking as good as they feel day in and day out. Sustainability is easy when shoes don't have to be brand new in order to look brand new.
The Caterpillar Way of Life
While sustainability can be as simple as being about what shoes you wear, here are a few other simple methods to include this way of life in your busy lifestyle.
Grow your own fruit and vegetables. Not only will you be saving money, but you'll also be contributing to the mitigation of food waste, which has a huge impact on our environmental footprint. Other ways to reduce food waste include: Meal planning before shopping, eating most of your meals at home instead of eating out or getting take-outs, packing leftovers for lunch, and composting.
Try alternatives to cars wherever possible. These include walking, cycling, public transport and carpooling. Get the best walking shoes from Cat Footwear with bestsellers such as the Cloy and the Profuse.
Upcycle your furniture before replacing it by giving it a new coat of varnish or lick of paint or reupholstering your couches and chairs. You can do this with second-hand furniture, too, as a fun DIY project.
Donate or resell your old items. You never know how useful something that no longer has a use for you could be for someone else – because maybe someone else can #DoMore with items that have already done their part for you.
Start recycling. We believe adding to landfills should be a last resort, and through recycling, we can all make a difference to this.
Buy items made from eco-friendly materials. Eco-friendly literally means earth-friendly or not harmful to the environment, and it contributes to sustainability by conserving resources like water and energy and in preventing pollution. Examples are natural materials which are renewable, such as wool or cotton, which is environmentally-friendly when sourced appropriately.
So go forth into the future of sustaining our planet by putting your best foot forward – with Cat Footwear.