Graffiti in South Africa: A Bold Expression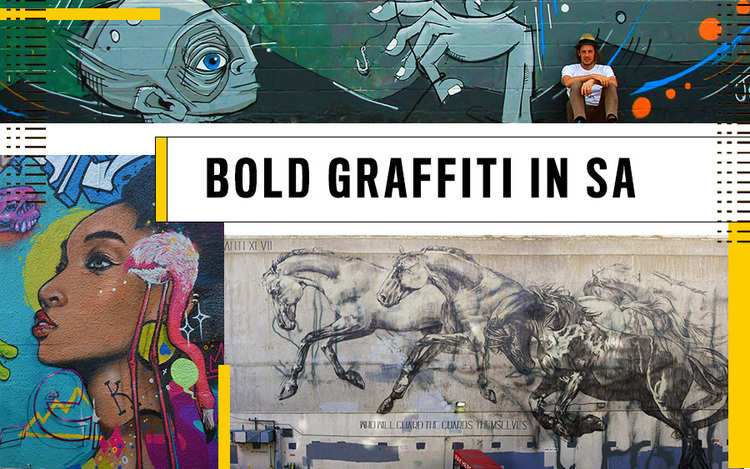 A Bold Expression
When you hear about graffiti your first instinct may be to associate it with vandalism and destruction. While this bold art form may have begun as an illegal form of expression, it has grown into a reputable art form. From office spaces to homes and cars to shoes, there is no limit to what graffiti artists have been commissioned to create.
Since arriving in South Africa during the '80s, graffiti has touched all corners of our country. So much so that there are a number of Graffiti Tours for locals and tourists alike to experience not only the beauty but also the positive socio-economic changes brought about in these communities by graffiti.
While there may still be a challenge in differentiating between legal and illegal graffiti, this blog highlights some of South Africa's best legal works and the talented artists behind them.
That Damn Vandal
With over 15 years experience and a degree in visual communications, Durban based artist, That Damn Vandal, has been commissioned to do work nationwide. While most of his graffiti work has been mural based, he has also been commissioned to customise cars. His work boasts a colourful animated style that carries an urban influence making it a visual feast for your eyes. He also recently hosted a workshop to teach anyone interested in the bold art form the basic techniques in becoming a graffiti artist.
See his work at Cornubia Mall, Durban: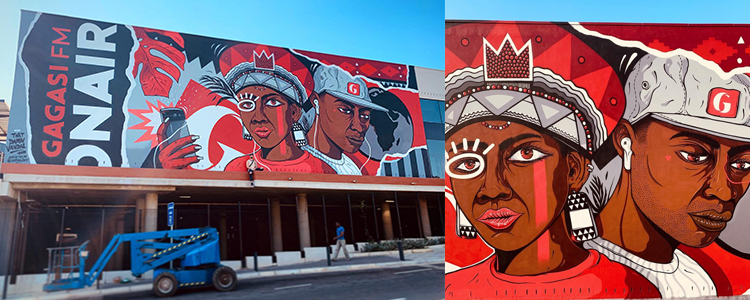 Discover more about That Damn Vandal: Facebook | Website
Faith47
Faith47 has made a name for herself by becoming an internationally recognised artist. Her unique style may not feature the bold colour palette you may associate with graffiti but you cannot help getting emerged into each mural and the emotions it shares with you. Her use of the urban landscape to tell a story about life leaves nothing to be desired. It's no wonder that this South African born artist has works all over the world.
See her work on the corner of Rissik St and Fox St, Johannesburg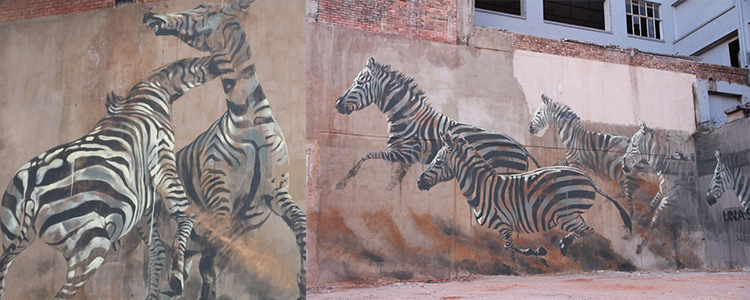 Discover more about Faith47: Facebook | Website
Joff
Joff, Steven Carter, creates beauty in neglected spaces and a lot of his work can be found all around the city of Port Elizabeth. His unique style is influenced by the flow and form found in his initial experiments with ink. Much of his work explores the boundaries of anatomy in both humans and nature. While some elements may seem disfigured, he finds a way to represent and create beauty and emotional connections in the oddity of unnatural forms.
Discover his work in the Lower Baakens Valley, Port Elizabeth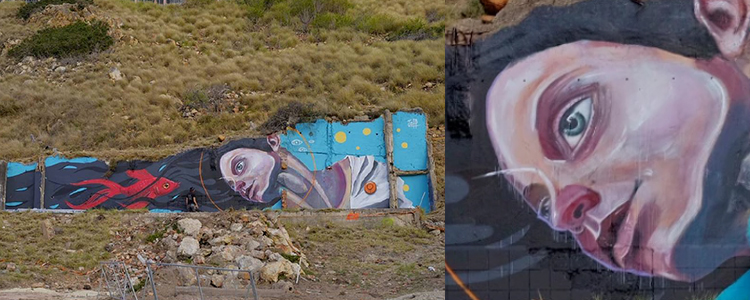 Discover more about Joff: Facebook | Website
Nardstar*
Cape Town based Nardstar* grew up learning the art of graffiti before it was considered an acceptable form of expression. While gaining her experience she quickly made a name for herself as graffiti became more mainstream. Her bold lines and colour palettes only add to the stories she tells using carefully placed shapes in her artwork. There is no limit to her subject matter which keeps us all on the edge of our seats to see what she creates next.
Discover her work at Nestle South Africa HQ, East London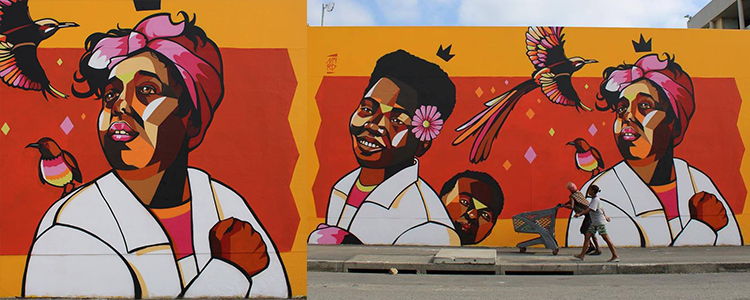 Discover more about Nardstar*: Facebook | Website
While there is still a lot of room for growth in the South African graffiti market, it has come a long way from back alley tagging to beautiful murals. It has turned many of South Africa's buildings in canvases, each telling a unique story about our beautiful country and it's boldly creative people.
If you are interested in learning more about graffiti and what it takes to become a recognised artist, make sure to read our interview with Port Elizabeth based artist, Joff.
---
NOTE: Each of the images used in this blog is credited to the artist respectively. While we have just chosen one of the many works done by each, we encourage you to visit their social media or websites to see more about each artist and their incredible works.
---