RISK-TAKER OF THE MONTH: JOSHUA MUDROVCIC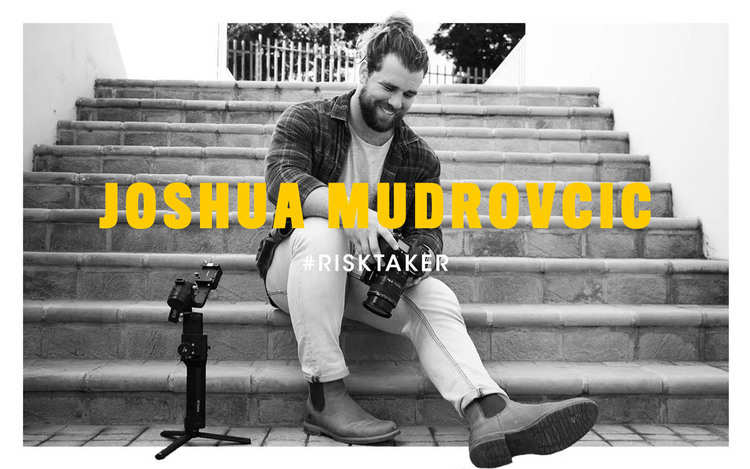 JOSHUA MUDROVCIC
At CAT®, we define a risk-taker as someone who measures their own standards, doesn't follow the crowd and creates their own path. This month our focus is on the creative. Those who dare to envision the world and then step out to create something from scratch.
Joshua Mudrovcic has the energy and heart of a creator. Ready to tell a story through his videos, photography and his daily outlook on life, he ventures into many areas to capture the world and the great outdoors.
---
Q: Was it always your intention to do videography or was it something that found you later in life?
J: It was always been a passion of mine. At first it was more of a hobby and I never imagined I'd be able to have a full-time career doing what I'm doing.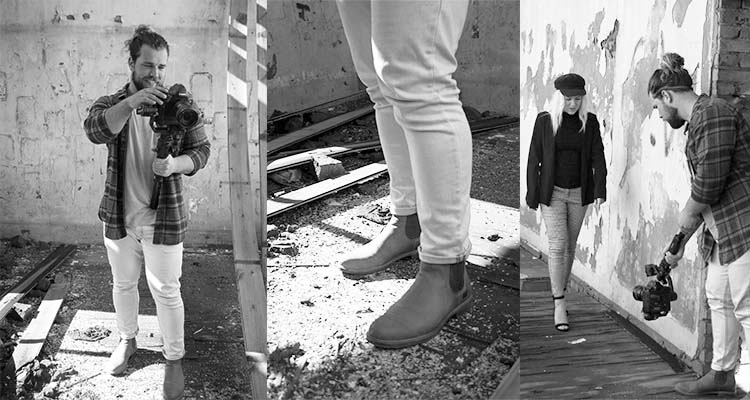 Q: What is your relationship with photography compared to videography? 
J: Videography has always been my main focus and has been the art form that got me into the creative field. Photography came along as a sort of natural progression. 
Q: What does a typical day look like for you as a creative? 
J: If it's a shooting day, usually I wake up around 5.30am to get all my gear packed, and head to the location. Once I get back to my desk, I dump all my data onto my primary drive and make sure to create backups. I start editing and then usually finish off my working day with some emails and admin.
Yup, even creatives have to do admin.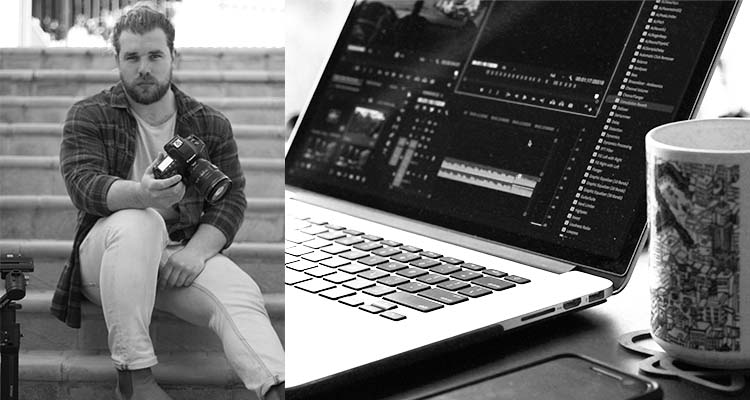 Q: What motivates you when you have the camera in your hands? 
J: My constant motivation is to tell a story in the most beautiful, captivating way possible. I strive always to stay original and create from a place of authenticity. I love the challenge of turning something simple, like an everyday interview, into something that feels like a captivating short film.
Q: What inspires you now compared to what inspired you when you started? 
J: When I started, the complexities of editing and the basic knowledge of film making fascinated me. It encouraged me to try new and different things. Now, I've found my style and the methods which work best for me. At this point in my career, the only thing that inspires me is growth. I aspire to grow in every possible way, in every possible area.
Q: What is your ideal shooting spot or location? 
J: Snow. Every single time, SNOW. I've shot in the French Alps before, and it was an experience like no other. For me, shooting in a snowy landscape is the most challenging environment possible, but that's the reason why I love it. Shooting an environment that presents challenges allows a massive reward when persistence results in beautiful imagery.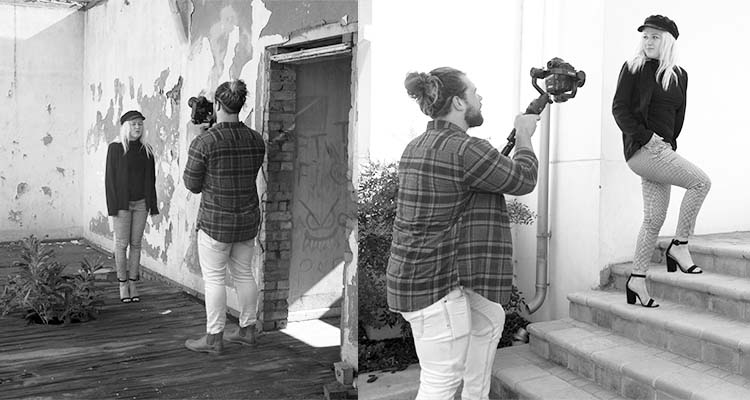 Q: Tell us your favourite shoot story.
J: I woke up 5.45 in Paris while on a trip with my fiancé and her family. I decided that all I wanted to do was find a radical location, free from tourists and off the beaten path. My fiancé and I set off to explore. We found ourselves in many beautiful spots that would've never been possible if we didn't try something different. Spontaneity is something that I crave and work for, and more often than not, it results in some of my most beautiful work.
Q: What was the last adventurous thing you've done on a shoot? 
J: I rented an old-school Mercedes Benz in Cape Town with my fiancé. We took a drive on Chapman's Peak drive and shot right into the sunset. It doesn't sound super adventurous, but to this day, it was one of my most thrilling shoots. I almost filled my creative tank so much that it made me hungrier to create more content.
Q: What does it mean to be a risk-taker in your field of work? 
J: It means putting your name out there by trying new things within your niche. Always trying to be different and not copy other content creators around you.
Q: What do you love most about your craft?
J: The fact that I am always experiencing new things, meeting new people and forming new partnerships. Nothing ever stays stagnant.
---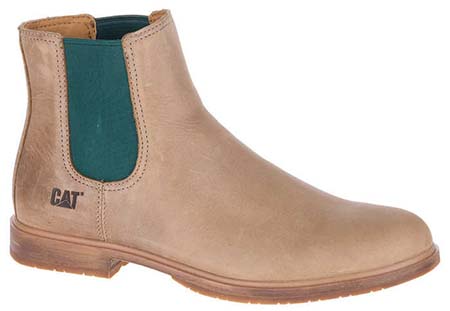 Step Out in Josh's Shoes
Josh was wearing his pair of CAT BRAHM Boots in the above photos. This sleek and stylish boot is a style staple for every gentleman's collection. The BRAHM comes in a variety of colours, the one featured here is WARM SAND.