RISK-TAKER OF THE MONTH: TARYNNE SWARTS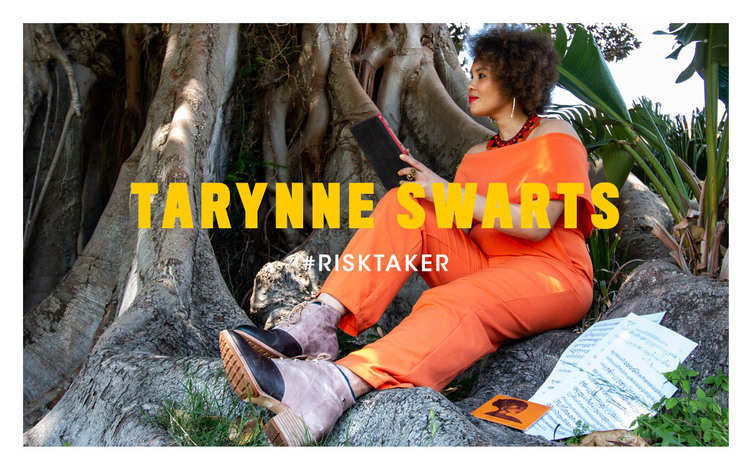 TARYNNE SWARTS
We define a risk-taker as someone who is measured by their own standards, someone who does not follow the tribe or trend and creates their own. This month, our focus is on the creative. Those who dare to envision the world and then step out to build something from scratch. 
This blog takes a look at a musician with 20 years of playing experience. Tarynne Swarts, artist and musician based in South Africa, calls herself a musical pioneer. She has coined this in her passion for creating a platform, not just for herself but for emerging artists who otherwise struggle to get their music and art out there. 
Let's have a look at what the founder of the Imibala Arts Festival has to say.
---
Describe yourself in 3 sentences or more.
T: I am a World musician, and I recorded my debut Album "Pachamama" (Earth mother) in Granada, Spain. I am an "artivist", an Arts activist advocating for the development of music and Arts. I also see myself as a bridge between different cultures through music.
Where does your love and passion for music stem from?
T: My late father, John Swarts. He was the founder and guitarist of a band called "The Christian Revivals" who won the Shell Road-to-Fame gospel division in the 80's. He was my biggest inspiration. I grew up listening to all the jazz greats through my dad's collection. The church also had a big influence on my passion for music. I grew up in the church, and my fondest memories were of having "sangaande" (singing concerts) in the church with my dad usually performing until late and me falling asleep under the pews.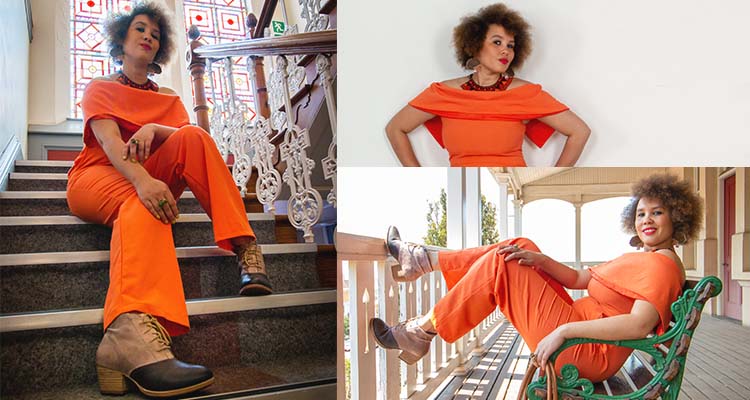 How long have you been playing and what is your instrument of choice?
T: I have been playing classical piano for 20 years now. I started piano at a very young age, and it led to me graduating with a Bachelor of Music degree at Nelson Mandela University and later completing my masters in Educational Sciences at the University of Leuven, in Belgium.
When it comes to performing, what aspect do you love most about it?
T: My favourite part is the beautiful energy transmitted between the audience and myself, the artist. There is something so beautiful and honest when you share that moment with the audience. I love connecting with the audience and bringing people joy through music. I also love bringing people together through music. 
Tell us about your rehearsal process?
T: I practice the piano every day to keep my fingers in shape and I always strive to be better than I was the day before. Through music, it is a journey of being the most authentic version of myself, to honour my craft and the gift given to me and to always strive for excellence. I also set aside time for composing melodies and writing lyrics. 
T: I was brainstorming ideas for an upcoming show of mine and I had this idea of inviting other artists across colours and cultures so we could have a diverse line-up and provide a platform to other artists and that is how the festival was birthed into existence, and how the Imibala Arts Festival slogan came about (Cross colours/cross cultures). I did some research and came across the word Imibala, meaning "many colours" in the IsiXhosa language, and the word just epitomised the essence of what the festival was about. The word Imibala resonated with me, and I also equated it with Archbishop Desmond Tutu's idea of a rainbow nation.
What was the primary goal in mind when putting this festival together?
T: Our primary goal was to create a platform for emerging artists. As the festival progressed, our other objectives became clearer; one of them being youth development through music and the arts and making a positive social impact in our communities by involving the youth in more music and arts programs.
Youth unemployment is at an all-time high, and we see Imibala as a potential vehicle for job creation. Music is also a celebration, and we aim to bring people together in the spirit of Ubuntu through music and, to quote Tata Mandela, "Music is a great blessing. It has the power to elevate and liberate us. It sets people free to dream. It can unite us to sing with one voice. Such is the value of music."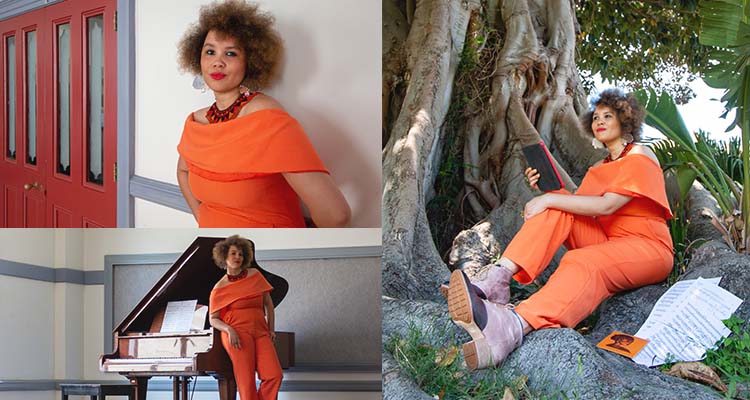 Where do you see the festival going to in the next five years?
T: We see the Imibala Arts Festival growing into an internationally recognised festival where artists both locally and globally see it as a privilege to be showcased on this platform as Imibala is beyond just a music festival; it is a movement of the artists.
When it comes to the arts or music, how do you see yourself as a Risk-taker?
T: I am a pioneer in the music and the arts industry, walking a difficult path where others have not gone yet before. I see myself paving the way for music and other artists for future generations in my city of Nelson Mandela Bay so that they won't go through the same struggle.
---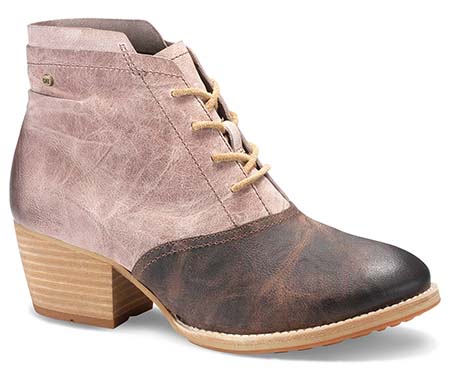 Step to Tarynne's Rhythm
You to can mix things up with the MARLOWE boot. Tarynne was wearing this oxford-style shoe in a  bootie silhouette and is completely on-trend. The worn-in look of the leather gives it a vintage look and the added leather piece around the collar does as well.
---