Risktaker of the month: Nombasa Jakeni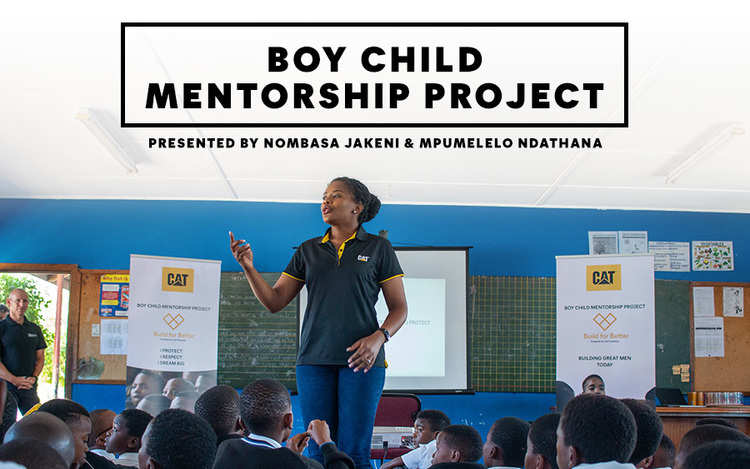 Risktaker of the month: Nombasa Jakeni
Taking a risk often goes hand-in-hand with having courage, a quality which our risktaker of the month Nombasa, most certainly has, and to which she adds an equally important factor – her ability to dream big.
Nombasa Jakeni, is a Child and Youth Development Practitioner from Dutywa in the Eastern Cape. She is the founder of the Limbasa Foundation, a non-profit organisation which has joined with Cat and Medicus Shoes to create a programme for the guidance, mentorship and empowerment of boy children in South Africa.
Cat Footwear stands with the bold – with the change-makers of society – and Nombasa, is most definitely that.
The vision of the project is to create a platform for young previously disadvantaged South African township boys to become better members of society that contribute to the growth of the country. Society has been trying to combat the scourge of gender-based violence by empowering girls and women, but often forgetting that the perpetrators are men, youths included. 
And so, the Cat Boy Child Mentorship Project aims to introduce solutions to the challenges faced by young boys, with emphasis and focus on creating responsible future members of society, good husbands and good fathers.
We caught up with Nombasa to find out more about her motivations behind the cause.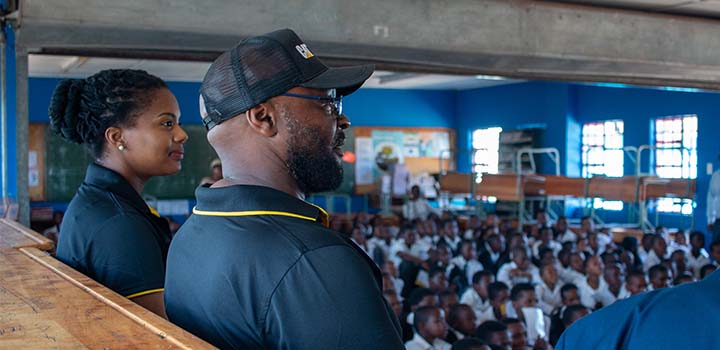 What was the reason behind you going into the field of Child and Youth Development?
I grew up in the rural areas of the Eastern Cape, in a place called Colosa in Dutywa. I was obviously exposed to poverty and to the lack of resources around the community, which troubled me form an early age.  
In our schools there was not much information for us children about what careers a child could follow when they grow up. 
Teachers and parents also had limited information.
Arriving at the Durban University of Technology in 2001 to study Somatology, I discovered Child and Youth Development, instantly I knew this would in turn enable me to help my community, other children and young people coming from underprivileged backgrounds.
What was the reason behind starting this project?
After my studies, I said to myself that I want to go back to the schools that I went to, to share the information that I wish someone came to share with me, and to show children the things that I wish someone came to show me. 
Limbasa Foundation has created programs for Girl and Boy Children, to inform, build, guide and expose them to positive role models.
So this year, 2020 we as the foundation decided to dedicate the year to a Boy Child, who we felt has been neglected in the past couple of years.
Boys are shaped differently from girls, and we need to be aware of how to shape boys and girls, and equally prepare them together to both be responsible citizens of society. We have started with primary schools and we hope to later roll out the project to High Schools.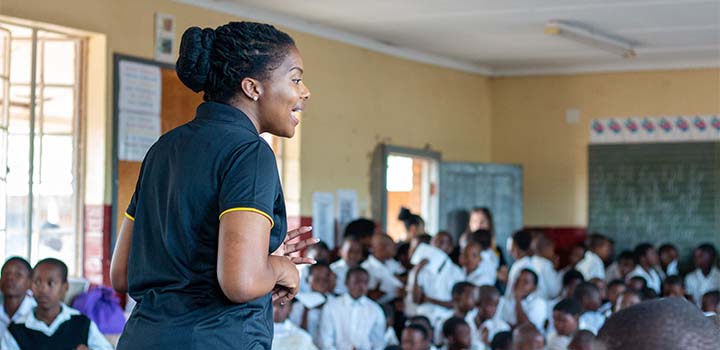 What methods do you use to implement this?
We only have 45 minutes with the boys in each school, because children can only take in so much information at a time, meaning we cannot bombard them with too much information.
That's why there are only 3 things that we are teaching them: 
Protection – We equip them to protect themselves first, and how to protect those around them.
As a result, they will grow up knowing that they are protectors, not ones who abuse others. At Limbasa Foundation we believe that this is the ultimate prevention of Gender Based Violence.
Respect – Here we discuss, who do we respect? How do we show respect? A lot of this information comes from the boys, so here we don't teach, we affirm what they already know. 
Dreaming big – If a child has a dream now, that dream will guide them on how to behave, how to speak, what they expose themselves to, and how they carry themselves. 
In the sessions we help them dream big to discover what their dreams are, particularly those who don't know what they want to be. We encourage them to start looking around, to ask questions, and decided what they would like to be, have and do for the people they love.
What are the short-term and long-term goals of the projects?
We hope to reach around 100 000 boys at the Primary School level, then we walk the journey with them until they get to High School. 
Through the partnership with Cat Footwear we have been able to reach 5293 boys in 38 schools in just two weeks. So, it is possible to reach the 100 000 boys by 2021.
The reception at schools has been amazing, as a result they have asked us to come back to their boys. We understand this because children learn through repetition. We would like to visit each school at least once per quarter, that would mean we will see each boy 4 times a year.
We also need people to come along with us into the schools, particularly men who are leading good lives, as we all know in our townships and rural areas there are not a lot of them. 
When these guys come in with us, they can share their stories with the boys, and tell them: 
"We were walking the same streets that you are walking, growing up in the same neighbourhood, but this is what we made of our lives."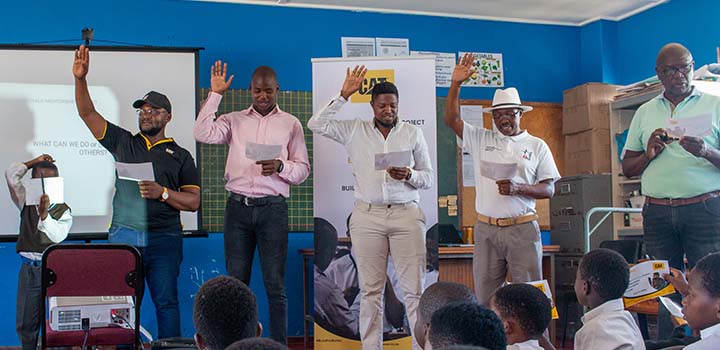 ---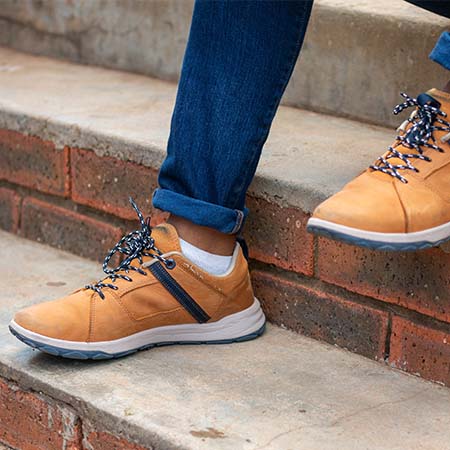 Take the right step like Nombasa
Nombasa was wearing the Cat Footwear Quest Mod, a versatile, comfortable and modern casual shoe. With the perfect blend of casual and athletic, its clean and minimalist aesthetic is accompanied by comfort and grip to keep you on the go.