RISKTAKER OF THE MONTH: Zeus Gqabu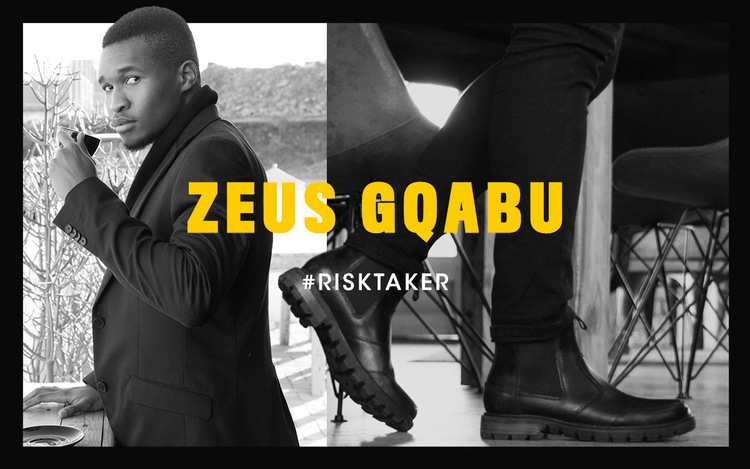 The dictionary defines a risktaker as an individual that tends to behave in a way that can be potentially harmful but might present an opportunity for a rewarding outcome. We define a risktaker as someone who is measured by their own standards, someone who does not follow the tribe or trend and creates their own. This month we explore the Craft with our risktaker, Zeus Gqabu, champion latte artist and barista.
RISKTAKER OF THE MONTH: Zeus Gqabu
Azuzile Zeus Gqabu is just that individual. Born in Port Elizabeth, the last born of four children, Zeus is a young man with a heart for adventure, longing to be challenged because as he would say: "Challenge and risk brings growth. Growth does not come from your comfort zone."
Zeus is the epitome of versatility as he navigates through the coffee scene as well breaking through as a blogger, model and dancer. Zeus goes into the workplace boldly, embodies the energy of a young man on the rise.
We ask Zeus question about his outlook on style, coffee and his craft.
Q: Tell us about your journey to becoming a barista and coffee artist.
A: Coffee has always been a simple kettle and instant coffee process until I stepped into a church that served coffee in a way that I had never seen before. It was this huge machine, there was steam, weird sounds and eventually beautifully brewed coffee. It blew my mind! On that day I decided to volunteer on that side of the church.
I was interested in understanding this process, why it took so long and why it needed 3 guys to work the machine. On the day I was told I could join, I knew I got myself into trouble because I didn't see the line of people waiting to get this coffee and here I was a rookie with no cooking clue as to what's happening. They showed me how to pull a shot of espresso, and it looked simple until they told me that everything had to be on per regarding dosage and pressure and all these little things. 
The day I touched the steam wand it was hectic, there was milk everywhere except in the milk jug. I was covered in milk; all that was in the milk jug (pitcher) was just this massive blob of froth. But I got used to it after like 3 weeks of being taught and practice; I could start pouring something that looked like a heart. But on that day I got my first heart, was the day I fell in love, not with the heart but the art, the art of perfection, latte art and I fell in love with the peace and joy it gave me to know that someone out there will be enjoying the knowledge and practice I put behind this cup and how it would somehow warm up their day. I also fell in love with it because I could not draw on paper, but I could do it on coffee. I think that was my major drive and challenge because I would try and put everything I want on paper, through latte art.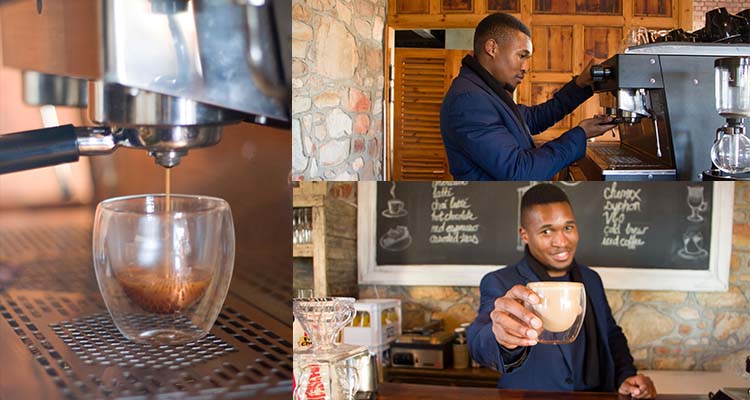 Q: As a barista what is your passion behind creating a new technique?
A: Latte art is something no one can do the same because you can't copy and paste someone's body stature, how they hold the pitcher and how they hold the cup to simplify the art the way they would. For me, learning a new technique just puts me 2 steps ahead of my comfort zone and it allows me to train and teach people better because the more methods I know, the easier it will be for me to explain it to you based on your technique.
Q: As a model what inspires your look for the day?
A: When selecting an outfit for the day, I express my "mood". But I mainly dress from the perspective that every day is a new day meaning that every day, First Impressions count.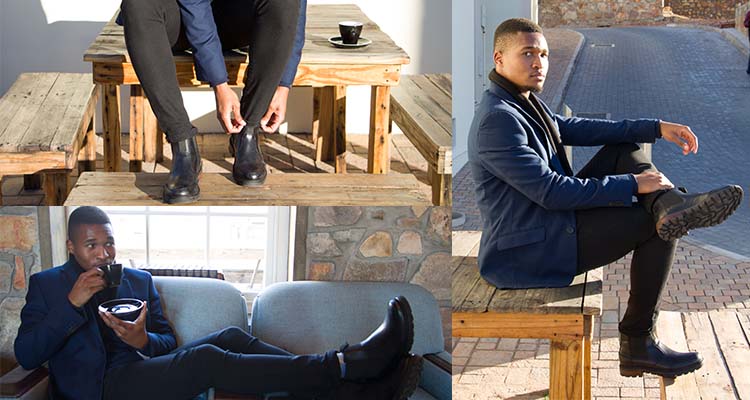 Q: As a latte art champion, what was your biggest lesson from competing?
A: That age is just a number. A lot of people looked down at the 20-year-old Zeus who was new to the game and had "zero experience" in the latte art competitions. The only people who had faith in me were my team and my trainer Gareth Jaggers. Now having no idea and no exposure to competitions the only thing I had was myself and when I stepped on the platform the only person I had to defeat was myself because without confidence in yourself, your nerves and emotions take over, and you start to tremble from within.
Q: What do you love most about being a craftsman?
A: The originality and the power of expressing something without using words. It's like painting art on a smaller scale, it's soothing and personal. Above all else I love the challenges it comes with having to create something new, unique and that stretches my mind.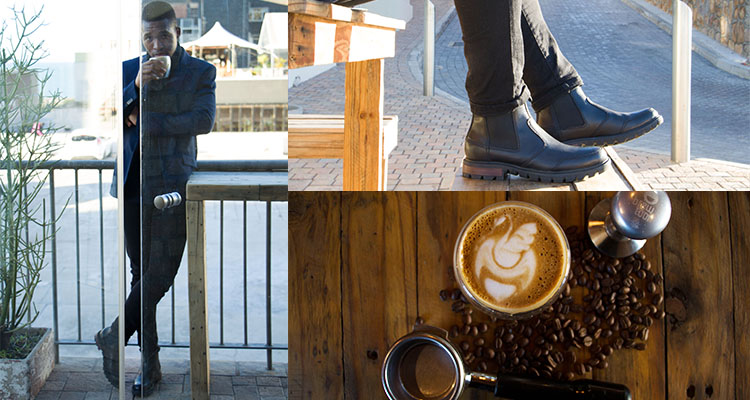 Q: What does it mean to be a risktaker in your field of work?
A: It means to succeed and recognise you will be broken down verbally. But the critical part is how to handle everything that's been said and use it instead of just accepting it. You have to be a go-getter because no one is going to spoon feed you. Furthermore, you have to accept the small things even if it's for exposure or out of your comfort zone. It's all to a great purpose in the end.
---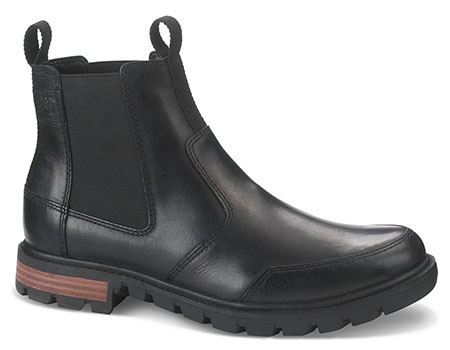 Follow in Zeus's Footsteps
 Zeus was wearing his pair of CAT ECONOMIST Boots in the above photos. The ECONOMIST is extremely durable and lightweight. Its timeless style is cut from a tactile nubuck leather. With two colour options available to you this boot is a definitive must have for any risktaker. 
---