The Handbook Guide to Posing for Photos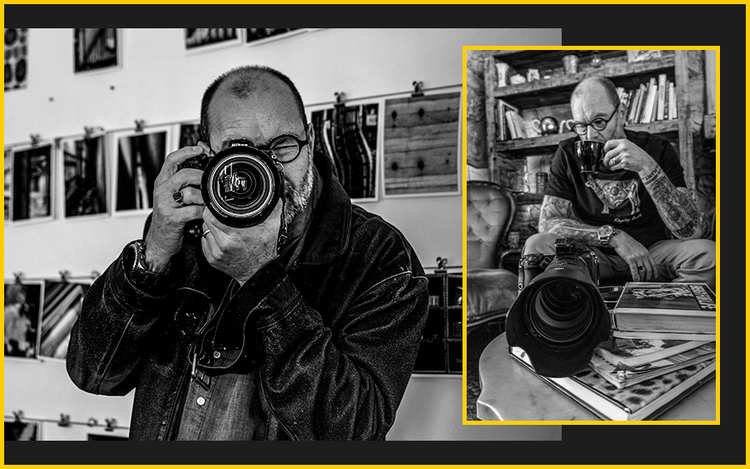 Are you tired of taking boring and unflattering pictures for Instagram?
Do not worry, this is not a comment on your beauty, it simply means that you do not know how to pose in a way that highlights all your beautiful features.
Therefore, today we decided to do the research for you, and get some tips and tricks on how to take better photos.
Outfit: Posing is all about feeling confident, and it is much easier to feel confident when you're dressed in an outfit that you love.
Location: Many people might feel awkward in a studio, so perhaps picking a location outside in a forest or garden might work better for the nerves and allow you to focus on the scenery.
Triangles: Creating triangular shapes with your body has proven to make a pose look more natural. So, something as simple as a bent knee for a sitting pose.
Stance: For standing poses, try playing around with shifting your weight. Also, try angling your body so that you are not facing the camera head-on.
Now that you have the posing tips down, let's focus on the camera tips you'll be needing to create those exceptional Instagram photos.
We decided to get in touch with one of Gqeberha's finest photographers, Karl Schoemaker. Upon obtaining his Honours Degree in Fine Art (Photography) at Rhodes University, Karl Schoemaker went on to pursue photography in Johannesburg. He then veered into the corporate world of Information Technology and Knowledge Management, until 2009 he decided to move to Gqeberha and pursue photography full time. And thank goodness he did, because the work that followed this important decision, truly is exceptional.
1. Where did your interest in photography begin? Did you always know this was something you wanted to do?
"I always wanted to be in the creative world, to study fine arts and to pursue a career in it. As a kid, I always had one of those little 110 cameras with me and I would take pictures on holidays. Back in the good old days, you took your picture and you had to wait weeks to see them, but this would allow me to relive my holiday all over again which was really cool. So, when I studied fine arts, we had to choose a major and I chose photography."
2. What do you enjoy photographing most?
"I would say, people. I do photograph a wide range of subjects, but people I enjoy the most. Especially when you can create a connection and get that real personality through their eyes."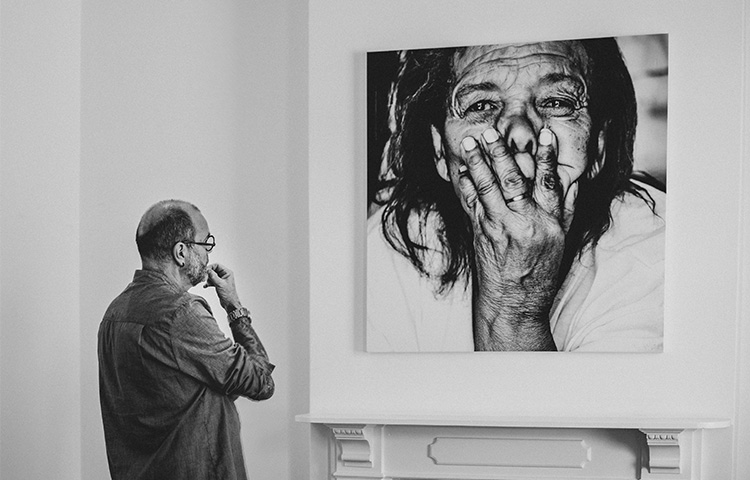 3. Tell us about some of your experiences photographing people, how have you helped them feel relaxed if they were nervous or even certain instructions you've given them that lead to some really good shots?
"As I mentioned already, it is important to make that connection with people when photographing them. If I have time, I will try and meet the person beforehand, perhaps for coffee or something, that way when they come to their shoot, they know me already and feel a little bit more relaxed. And I actually discovered that this was the best tactic when I was shooting the portraits for my book, 'Before The Veil'.
Many photographers are familiar with this, when you start photographing somebody, they start going into pose mode; ideally you want to capture people naturally, and relaxed. You need to make a connection, find a common interest…very tricky when you only have a few minutes to work with. But what I started noticing after photographing people for my book was that many of them would stay afterwards for a cup of coffee and then only, I would start to see their true personalities come true when they would share stories with me. At this point, I was 10 people in, and that's when I changed things up and decided to have coffee before their shoot."
4. Can you give us a few posing tips for those who are camera shy? For example, many people never know what to do with their hands.
"For seated images, sometimes when the person you're photographing sits down, they appear uncomfortable, so what I usually do is ask them to stand up and sit down again, and to get comfortable, this way they appear relaxed and natural. As for the hands, I'll do what I am doing right now for this interview, I'll give them something to rest their foot on to slightly raise their leg, and then naturally the hands will rest on their knees, again allowing them to feel comfortable and appear natural. And even in certain cases for photos and videos, I talk to them, because when people talk, they naturally tend to use their hands during conversations."
5. Tell us how camera angles play a role in the result of your photos?
"Huge. They play a huge role in the result. So, for example with selfies, when people take a selfie from above, it will always make them look shorter, as opposed to taking a selfie from a lower angle. What's nice about a slightly lower angle is you get that whole CSI Miami sort of movie poster feel. This angle makes people look taller, but it also makes them look heroic, especially if they are not looking directly at the camera. So, when photographing people, angles are very important."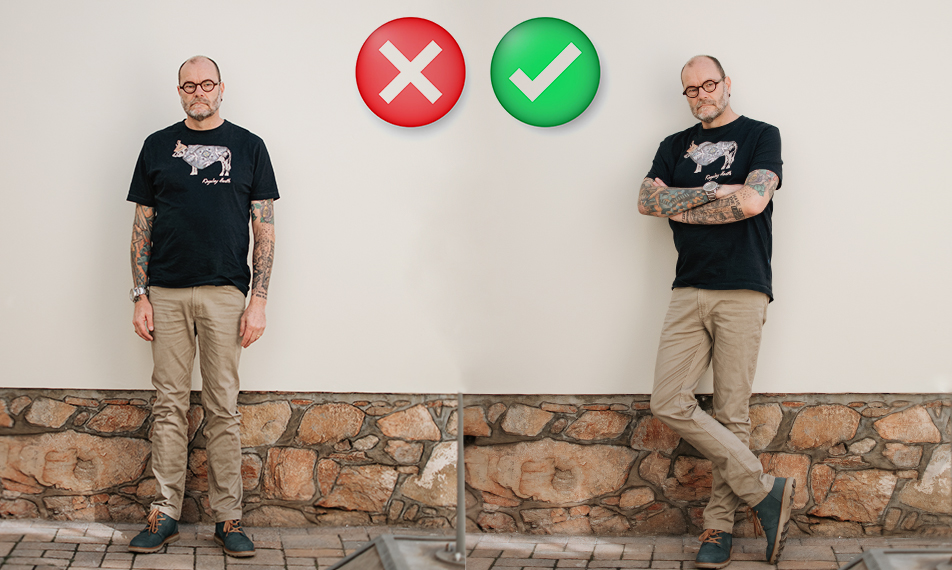 6. Are there iPhone and Android settings that people should try out for better photo quality?
"There are a lot of filters available, but I am one of those people that refuses to use filters. I shoot it with the standard settings of the phone, but then I'll use the software on the phone to edit. I've got an iPhone so that software works well, but if I don't find what I'm looking for I also use this app called Snapseed, it's very cool for editing. Most of the time I prefer to keep things natural which is why I choose not to use filters, but I am a sucker for black and white. There's a quote I use by Ted Grant, 'when you photograph somebody in colour, you photograph their clothes, but if you photograph them in black and white, you photograph their soul'."
7. What are common mistakes that people make when trying to take good selfies?
"As far as I'm concerned, common mistakes with selfies include shooting it from above as I mentioned and pulling duck faces. I don't know anyone who walks around pulling duck faces all day and that is not how people recognise you. I always say, just be yourself, that is definitely the biggest mistake that people make when taking selfies.
Think about those moments when you're taking an ussie – a group photo – those work really well because everyone has a genuine smile and just having fun with your group, and in those moments the higher angle works.
Another mistake is when people give this look that I call a 'coy or guilty look', and this is when they look at the camera out of the corner of their eyes. I always say to look straight on, point your nose towards the camera and always look where your nose is pointing."
8. When it comes to lighting and background, what should people be aware of?
"When using a cell phone, you always got to remember that the standard lens is a wide-angle lens, so when you take a photo, everything will be in focus. If you have a busy background, then everything will get too confusing. For a selfie, you want to stand out, so you have to find a way for the background to be out of focus. On most cameras, you could use portrait mode if your arms are long enough. Otherwise, you can zoom in a little bit (if your phone has that option) because wide angles tend to distort people's faces, giving them a slightly comical look. Another good trick if you are trying to avoid that busy background is to take the photo from a slightly lower angle, that way you get rid of any clutter and instead you bring the sky into the shot."
9. Lastly, can you give us advice or any wise words for aspiring artists such as yourself?
"For anyone wanting to get out there in the creative fields, and especially photography, my advice for you is to never stop taking pictures. And try and always remember how you took a photo because sometimes the worst mistakes lead to some of the best photos. Keep on shooting, always have a camera on you whether it's a phone or a DSLR, they are all the same, it is just a tool, you are the one taking the picture, not the camera."

Now that you have all the tips, you are ready to spice up your Instagram feed. Simply grab a pair of your favourite Cat Footwear boots, remember Karl's tips on camera angles, and most importantly, remember to be yourself when taking those amazing selfies. And if you'd like to see a collection of some of the most beautiful portraits, order Karl Schoemaker's book now, 'Before The Veil'.