The Official Guide to Conquering Your Side Hustle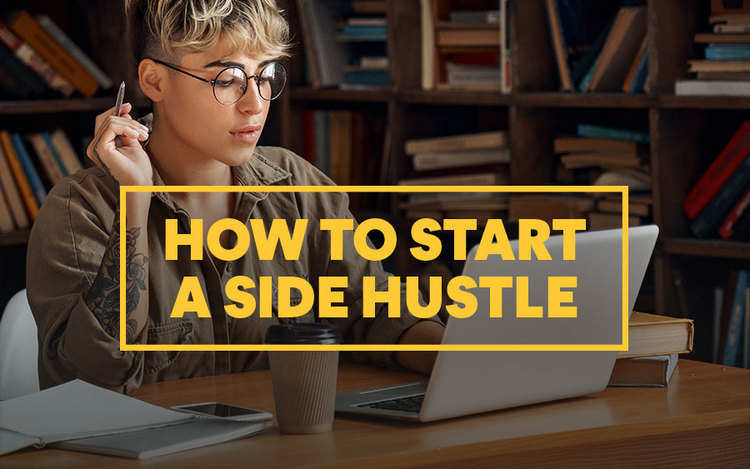 The Official Guide to Conquering Your Side Hustle
What does it mean to 'hustle'? It's definitely a term which has traded its dictionary definition for a completely different meaning.
To hustle is to make a plan when all else fails. To hustle is to keep going even when we think we can't. It is for those whose path is always winding, but never wavers. For those who know how to blur the lines between work and play.
So what, then, is a side hustle?
Technically, a side hustle is a job or task or entrepreneurial venture that someone will take up over and above their 'main' hustle or full-time job.
For example, a student might wait tables as a side hustle to pay off student loans, or a graphic designer might take on freelance jobs after hours to save up to put a deposit on a house.
If you're bold like Cat Footwear, here's our guide to side hustles so that you can get to where you need to be.
What to do
A side hustle offers the security of diversifying your income in turbulent economic conditions. Approximately 27% of South Africans currently have side hustles according to a Henley Business School report.
The most common forms of side hustles fall into 2 categories. 
People are moonlighting by offering the professional services of their full-time job on a freelance basis after hours. 
They have found something completely different which they are either skilled at (like a hobby) or that has a low entry barrier.
Here are some examples of popular side hustles:
Teaching or tutoring
Real estate
Catering, such as baking or cooking
Investment banking and accounting
Hospitality, such as renting out a spare room or outhouse
Transport, such as driving for Uber or a taxi service
Buying goods, upcycling and selling at a profit
Consulting as a field expert
Offering services or products in the arts, such as music performances or artworks
Offering beauty services, such as makeup, hair and nails
Only you know what you have an aptitude and interest for, and after some brainstorming and research, you'll know exactly what the right path is for you.
How to begin
The first question to ask yourself is how much time you have after your day-job and all of your other household and family duties. Establishing this will clarify exactly how many hours a day and days a week you have to devote to your side hustle.
Next, you need to ascertain what kind of investment and capital the side hustle of your choice requires. This could range from paying for an online course to upskill or certify yourself, to investing in equipment or materials.
With these details worked out, you will have a good idea of what to expect and whether it is a feasible option for you. Then you can move on to the exciting part and research how other side hustlers have gotten on in your field and how you plan to make yourself stand out.
Dos & Don'ts
Start small so that you don't over-invest too early and face major losses before you even get off the ground.
Don't work on your side hustle at your day-job. Not only can this cost you your job, but the quality of your work output will deteriorate – so always keep the two separate. Pro tip: Find out if there are any clauses in your contract that require you to disclose after-hours work to your employer before launching with guns blazing.
Don't sell yourself short. Just because it is your side hustle, does not mean that what you are doing is worthless. Research the market rates, fees and prices and ensure that you fit in a range that accurately reflects the quality of your work and is good for both you and your customers.
If there is something outside of your expertise, delegate it or refer it to someone who has the skills to do it. Your reputation is at stake if you cannot deliver on a promise, so only commit to what you know you can accomplish.
Don't leave your day-job unless you've crunched the numbers and know for sure that the income which your side hustle has grown to bring in is enough for you to live on.
You're a go-getter, and despite what South Africa and the rest of the world has gone through this year, you're going to hustle your way out of it and conquer!
And nothing says hustle like the Cat CODE Collection.
So make sure you look the part as you fight whatever circumstances come your way, as you illustrate your resilience in tough economic times, and as you get creative with your future.