THE ULTIMATE GIFT GUIDE BUILDING THE PERFECT GIFT BOX FOR LADIES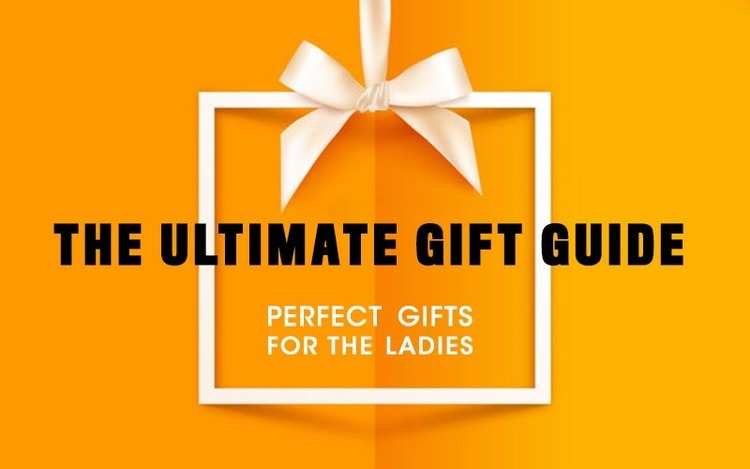 THE ULTIMATE GIFT GUIDE BUILDING THE PERFECT GIFT BOX FOR LADIES
'Tis the season to be jolly – Yes, the festive season is upon us and with all of the end of year parties, office secret Santa's and Holiday gifting – it can get a bit overwhelming making sure you get the perfect gift. There aren't enough hours in the day to think about getting the perfect gift with the silly season in full swing. No fear, with this guide, this is the year you get the perfect gifts. No more festive faux pa with sweaters, socks, and creams or the trusty old pyjamas and slipper combination and let's not talk about the "oh so handy" and impersonal gift card option.
We believe that there is safety in numbers. Therefore we have put a handy gift guide together for you build the perfect gift box or hamper. These gift combinations will have your loved ones smiling from ear to ear as they are well thought out and cater to a particular interest or personality.
THE WORKING MOM
These gift ideas are for the career women, who carpool, cook dinner at the end of the day and still kills it at their job. These gifts are catered to relaxation as well as making her life more efficient and stress-free.
1. Hester By CAT FOOTWEAR 

Every working mom needs a great pair of shoes. The Hester is ideal for the working mom as it is excellent to pair with a work outfit as well as a day out over the weekend.
Furthermore, the durability of the shoe has a great appeal. Who has time to change up shoes when you are killing it at work and taking the kids to their swimming lessons? Not mention they are very stylish and comfortable.

2. Amazon Kindle 6" E-Reader 8th Gen

This is the perfect gift for the woman on the go. Having all your books in one places makes for ideal entertainment. It is excellent for when waiting for the kids or winding down with a glass of wine after a busy day at work or while on vacation. This will make packing lighter and more accessible. No need to lug around five books in your carry on.

3. Moringa Gift set from the Body Shop 

This gift brings in the pamper element. This gift aims to treat the skin with the benefits of Moringa which is a delicate floral fragrance. This box set includes – shower gel, body butter, body scrub, body mist, and hand cream. These products aim to give her a relaxing experience at the end of each day.
FASHIONISTA
These gift ideas are for the lady who enjoys pretty things and loves a good shopping trip. This lady is not afraid to go all out and strut herself about town, and she enjoys looking and feeling good. These gifts aim to accompany her daily style and looks.
1. Emica crossbody bag – tan

The cross body bag is all the rage, and one cannot go wrong with a tan bag moment when dressing for summer. This bag will work in autumn as well thus making it a timeless piece which is ideal for the Fashionista lady.

2. Calico By CAT FOOTWEAR

Leather boots and quality leather boots is a gift a Fashionista can appreciate. The Calico is a great option as this boot is versatile enough to style with anything from skinny jeans to a floral dress.

3. Briar Michael Kors Watch

You can never go wrong with a stylish timepiece. This watch will accompany her looks, and it is a quite romantic gift ideal for a fiancé, wife or girlfriend.
The beautiful thing about a watch is that the band can easily be changed over time and they never really go out of style. This gift will stand the test of time.
THE ARTY HIPSTER
These gifts are for the artist, the lady who enjoys expressing herself creatively. These gifts are tools to help her do so as they cater to multiple art forms and outlets.
1. Marlowe By CAT FOOTWEAR

The Marlowe is the perfect pair of footwear for the artist. Firstly it comes in 2 colours – the plain black Marlowe which is ideal for the more minimalistic artist and then the two-toned Marlowe which is excellent for the more expressive artist. The Marlowe is a great staple to any outfit, and it is easy to dress up or down.

2. Polaroid camera

This is a beautiful gift for the arty hipster. It is a modern version of an old-school Polaroid camera. This gift is ideal for the holiday time as she will be able to take pictures of her trips and see the photographs, right there and then.
This camera is compact and includes batteries, a camera bag, and a close-up lens attachment.

3. Bullet Journal and Brush Pens

Bullet Journals are all the rage. A bullet journal is an empty journal with dots. These blank canvases are great for doing freehand drawings, calligraphy, doodles and keep organized. It gets the clutter of the mind out onto the page. The pages being blank make it a great creative outlet and beautiful gift for an artistically inclined individual.
The brush pens are great for filling your bullet journal with fantastic illustrations. They are made of fibre tips and are extremely strong. This is great for a drawing beginner.
If you enjoyed these gift ideas, be sure to try them out and tag us on social media. We would love to see what you come up with the festive season. Furthermore, do not be afraid to mix and match these. The more, the merrier.