2019 Shoe Trends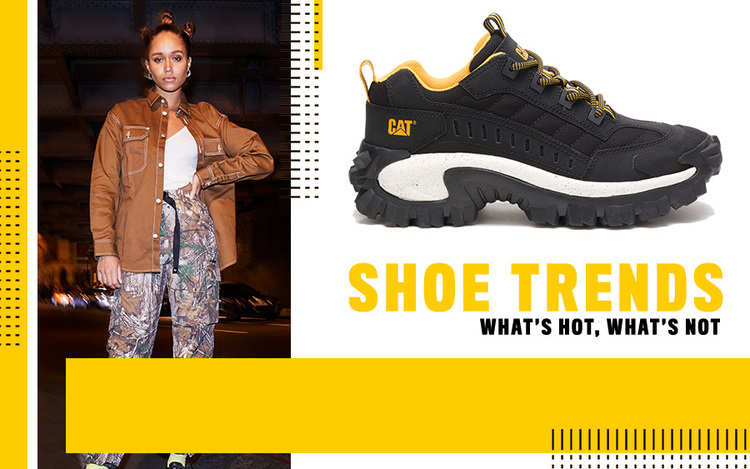 2019 Shoe Trends
How you walk sets the tone to your rhythm, the bounce you have when you stride sets you apart and what better way to have all this with the right shoes on your feet. Better yet get yourself a trendy pair that will have heads turning when you step into the room. Now you must be wondering what shoe trends are in for 2019? Don't worry; we've got a few trend alerts for you as we'll be looking at what's in and what's out in the world of footwear this year.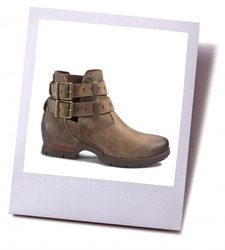 Buckle Overload | In
Buckles on boots are back with a bang. This is a trend that has been synonymous with many fashion eras from cowboys to the gothic era in the '80s. As the Buckle Overload returns, it keeps to its heritage of aligning with boots which gives it that retro feel with a polished touch and contemporary embellishments. The CAT Lonesome - Ladies boot brings this to life in an exquisite way, the buckles provides substance and style by not only securing the fit, but also add a bold and fashionable embellishment.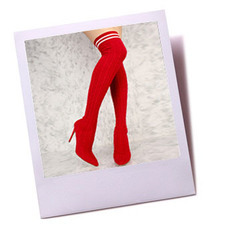 Thigh High Sock Boots | Out
Thigh High Sock Boots were the "it" trend in winter last year. Not only did they take forever to squeeze into, but it certainly wasn't a fit and look for all shapes and sizes; in essence – simply impractical. I know a lot of ladies won't miss them from their shoe racks…or sock drawer.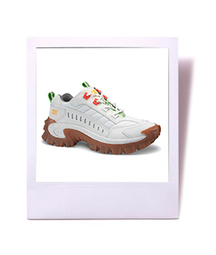 Statement Sneakers | In
It seems like the '90s era is back like it never left. Almost two decades later, we see the revival of a trend that once dominated this era - Statement Sneakers.
Engineered as unisex, this chunky sneaker the CAT Intruder has been re-powered for on-trend and statement-makers. These sneakers are super comfortable and a fashion item that will have you stepping out boldly with confidence.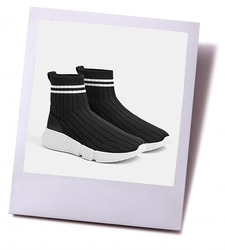 Sock Sneakers | Out
Without a shred of a doubt, this is one trend that needed to stay in 2018. Sock sneakers went viral to such an extent, that even sports brands jumped on the bandwagon creating custom soccer boots (fashioned accordingly) that were trivially popular among international soccer stars too. The selling point was their look and feel which had captured the attention (and allegedly comfort) of many across the globe. However, as far as functionality goes, I'm sure they will end up in the same bin as the sock boots.
Teva-Like Sandals | In
Most people still regard these sandals as ugly, but one thing is for sure they continue to be amongst the list of trendy shoes, so much so that they are spotted on a few runways worn by models. If this isn't enough to show you that they are here to stay, I don't know what is. Their functionality makes them practical and timeless as they are comfortable to wear and are very durable.
Whether you are fashion forward or just a shoe lover, the shoe you wear speaks volumes about the kind of person you are, so walk tall and keep with the trends this year.