Do More For Your Community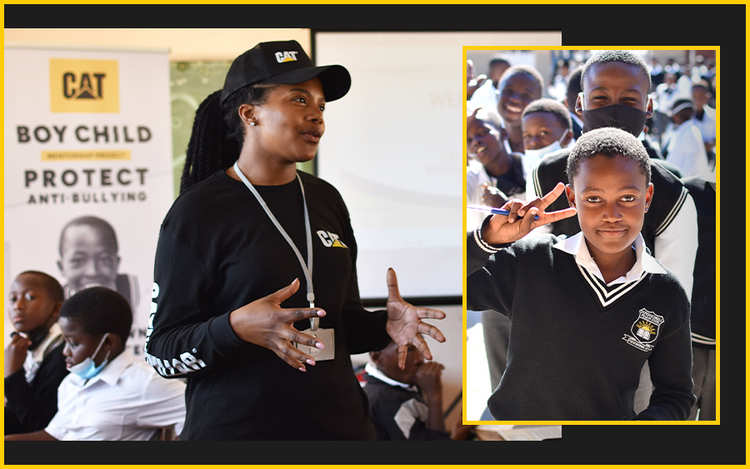 Protect, Respect and Dream Big: Chapter 2
In February 2020, we partnered up with Nombasa Jakeni, a Child and Youth Development Practitioner and founder of the Limbasa Foundation, to create a program for guidance, mentorship, and empowerment of boy children in South Africa. We learnt about the foundation and what the objectives and goals are which you can read about here.
A Brief Recap
"We are called the fatherless generation" says Nombasa, meaning that many boys out there do not have role models in their homes to mentor them, and in some cases where there is a father figure present, the behaviours modelled is not something we would want our future generation to repeat.
This is why we felt it crucial to mentor boys at primary level, so that we could break this cycle that threatens our country.
The boys are taught the three aspects that make up a man:
Protect
Respect
Dream Big
By teaching them to become protectors of the world, we prevent them from following the path of abusers. 
When it comes to respect, we ask them what they believe respect means, how should it be shown, and who does it refer to? We let them do the thinking and strengthen what they already know.
By encouraging these boys to dream big, we highlight the importance of goal setting and working towards achieving what you want out of life. With clear goals in mind, these boys develop a strong work ethic and positive attitude in life so that they can achieve these goals and aspirations.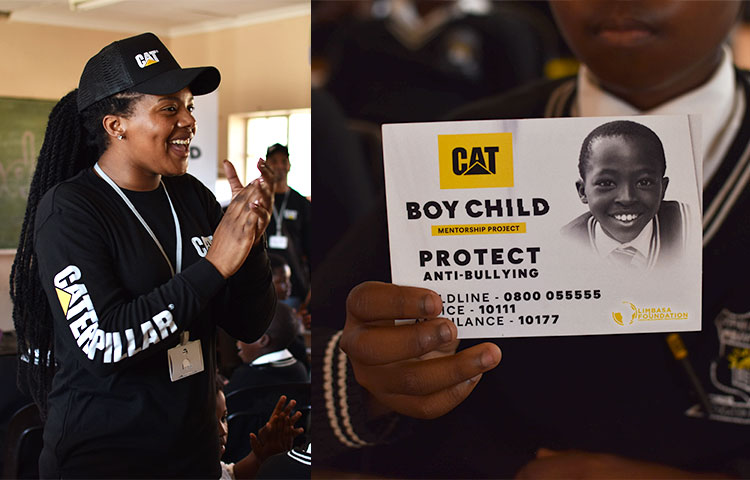 What We Hope to Achieve This Year
Through the partnership with Cat Footwear, we managed to reach about 5500 boys in just two weeks during February 2020 which was absolutely amazing.
This year, we are focusing on the 'Protect' aspect, and focusing on a smaller group of boys, the grade sixes, and sevens. The reason for the smaller numbers is because this time, we would really like to give this group of boys our full focus so that we can see these boys display the behaviours we teach and even modal it to the younger students at the school.
We have reached out to Child and Youth Care Centres in Gqeberha because this is where our vulnerable children are, and this is where we believe we can make a great difference.
The Campaign's Focus
As we mentioned, the campaign will be focusing on the 'Protect' aspect but also bringing in anti-bullying teachings.
With children, especially these ages, bullying is so prevalent at schools. This is why we felt it important to focus on this and teach these kids how to protect themselves against bullying.
We ask them what is bullying to them- this way we are engaging with the students and helping them to identify cases of bullying in future for themselves. 
We get ideas from them on how they believe one should protect themselves from bullies and from this point, we teach them about the different forms of bullying such as:
Physical Bullying
Social Bullying
Verbal Bulling
Cyber Bullying
Cyber bulling especially is something that is so common in society today. Majority of people have access to the internet and social media platforms today where it is easy for bullies to hide behind screens. 
By highlighting to these boys what constitutes as bullies, and how to react in these situations, we are providing them with the tools to protect themselves and others against bullying, thereby instilling the value of being protectors of our society.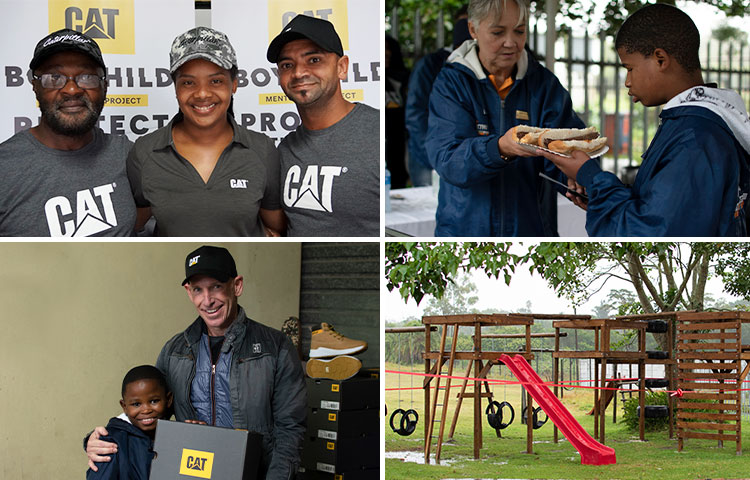 We ran the campaign at the Khayalethu Youth Centre as well as the Erica Youth Care Centre and the response was so heart-warming.
On Saturday the 23rd of April 2022, the Cat Footwear team alongside Nombasa's team, had the wonderful opportunity to spend time with the boys at the Khayalethu centre. They were so delighted upon receiving their pair of shoes as well as their new jungle gym which was built by Baardbek Houtwerk and donated by Cat Footwear. The day ended off on a high note with a braai and the boys excitedly enjoying their new jungle gym.
"Many teachers were so grateful for our work and even said they were happy to have us back every quarter to really drive this message to their students."
We hope to be able to visit the schools more regularly because repetition is key when it comes to learning and in saying this, we welcome any outside help. 
Anyone wanting to get involved with this organisation may reach out to them through their Facebook page.
In order for us to grow as a society, it begins with teaching and empowering our youth. You too can make a difference, so take the first step with Cat Footwear.