Risktaker of the Month: Shannon Joy Theron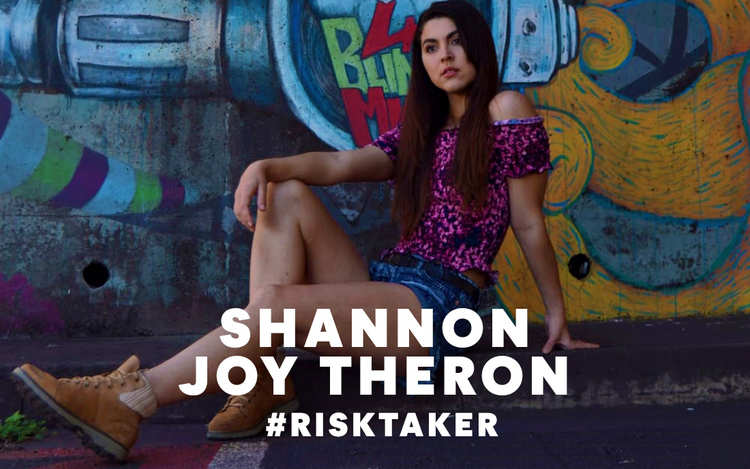 Risktaker of the Month: Shannon Joy Theron
What sets ordinary apart from extraordinary is the courage to tackle the top trends while still making them your own.
Our Risktaker of the Month is one such girl – Shannon Joy has taken TikTok by storm with her unique talents in drama, dance and comedy.
We caught up with Shannon to find out more about how she got here, where she's going, and how she took bold steps to use the lockdown to her advantage.
What led you to discover TikTok?
I have been a dancer my whole life. At the age of 4, I began taking ballet and from there I started learning many other styles throughout the years, too – such as contemporary, modern, hip hop, tap and musical theatre dance.
When I realised I could not live without this beautiful sport, I decided to study dance in Pretoria at Tswane University of Technology. I finished my 3-year diploma with Teaching as my major and then moved to Johannesburg to pursue my dream of working in the industry – and that is when I found Tiktok, or back then, 'musical.ly', and I fell in love instantly.
TikTok is used in so many different ways – how do YOU use it?
I started using the app to act out funny skits and pretend to be different characters from all my favourite TV shows and movies. It was very easy for me because I did drama throughout my school career.
As the app developed more, so did the dancing on it. It became bigger, better, and more advanced. Creators started to incorporate more styles and combine genres for many people to learn. Everyone on the app started to appreciate the dance side of TikTok so much more. So I obviously could not wait to see what dances I could do using my background.
How did the lockdown affect your progression on TikTok?
During lockdown was actually when I really started to become addicted to it!
I was on my way to India as a cheerleader for the cricket IPL (Indian Premier League) when Covid-19 hit the world as a pandemic and I got stuck in Johannesburg. Luckily, I stay with friends of mine that I studied with and they had a studio in their home. This gave me a chance to learn more dances and collaborate with the artists around me – so I just became more and more obsessed.
Many people choreograph their own dances, and you can learn them and tag the creator. So I really started to put in all my time and effort into my page because I was just sitting around all day. My TikTok just started to grow from there, because people were seeing me not only for my humorous side, but also for my passion for dance.
Over this period of time, the followers on my page started to really appreciate my content and it made me realise that I want to turn this into more than just a hobby – I'm hoping to grow it more and, from there, it can lead to other opportunities.
What would you say to people who don't understand the value of apps like TikTok?
This app is so much more than just videos; it connects artists all around the world.
I have learnt so many dances from all over the world through it, because it gives you a sense of so many different styles and songs. You can learn from everyone online and they can learn from you. 
Tiktok has always brought me joy and shown me that anyone can have the chance to dance, act, sing and just be silly.
If an opportunity to express your true self is what the trendy TikTok offers, then it certainly aligns with Cat Footwear and our love of all things bold and brilliant.
Shannon loved getting inspiration from our stylish Cat Intruder and classic Cat Leah for her electric TikTok vids below.
You can ace the look like Shannon, too – Shop online with Cat Footwear and make the world dance to your tune!
Follow Shannon on TikTok for more of her content.