Risktaker of the Month: Teboho 'Caddy' Tsotetsi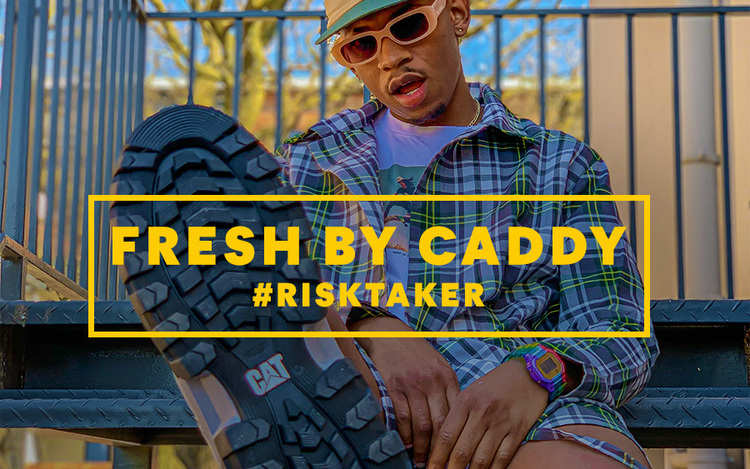 Risktaker of the Month: Teboho 'Caddy' Tsotetsi
It's all about the youth – about those who have the courage to be bold and forge their own path.
Our Risktaker of the Month of October does all of that and more in the realm of fashion, social media and entertainment.
Meet the one and only, Teboho Tsotetsi – better known as Caddy, or Fresh by Caddy.
Musician, TV personality, model, brand influencer and stylist – Caddy does it all!
So it's only natural that he enjoys a shoe that does it all, too.
This local influencer grew up in a family where music and fashion were of highest priority. This inspired young Caddy to pursue Media Studies and get in the grind of networking and putting himself and his talents out there. It didn't take long before he was noticed and the rest, as they say, is history.
Caddy released his first single 'Leaving Soon' in 2015 and has been building momentum ever since. He describes his sound as 'trap pop' as he mixed the two genres to fit his progressive style. Some of his most popular tracks include 'Thelamanzi' and 'Tonight'.
As for the fashion side of things, Caddy's Instagram following of over 36k stands testament to his fashion prowess and influencer status.
Caddy created fresh, fashion-forward looks with the retro Raider Velcro, the modern Raider Sport, and the iconic Cat Resistor.
Raider Velcro
The orange socks make the Raider Velcro pop like never before, and we love the way he added a third, contrasting colour with the green sunglasses, too.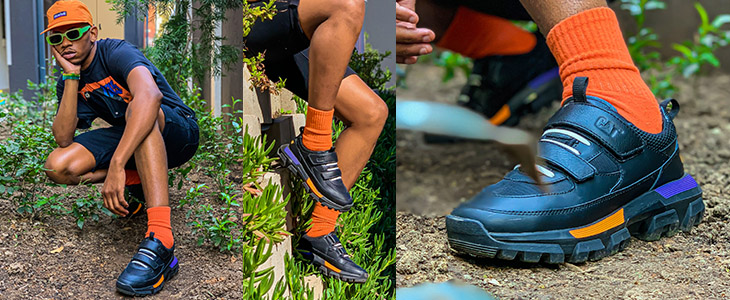 Raider Sport
If anyone knows how to put together an outfit by stringing one accent colour through it all, it's Caddy. We must admit, our signature yellow does the job with absolute finesse.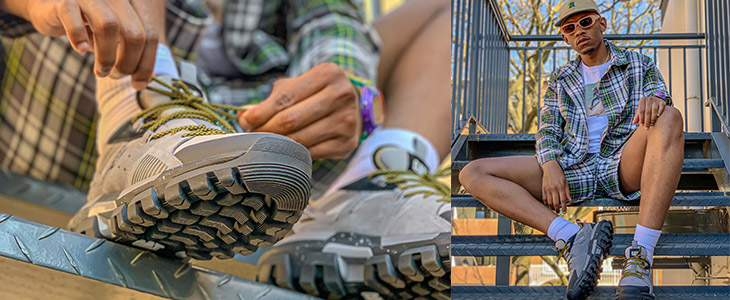 Resistor
We're definitely feeling the sunny season with this look. Now we know where the 'fresh' in Fresh by Caddy comes from.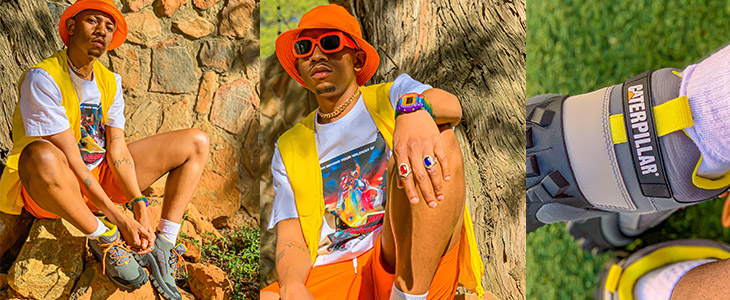 Inspired by the versatility of our Risktaker and Cat's trendy footwear?
Get yours today to up your style game and become as fresh as Caddy.
---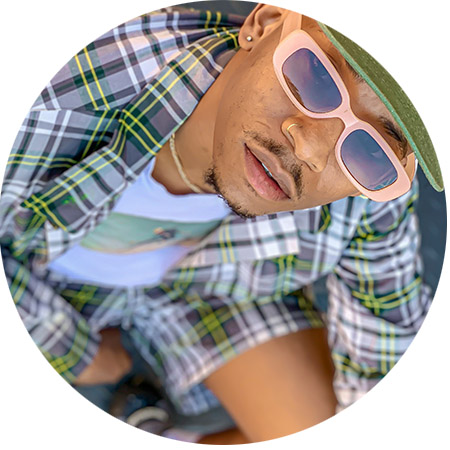 Follow Fresh by Caddy's Social Accounts:
Instagram: @freshbycaddy
Facebook: Freshbycaddy
Twitter: FreshByCaddy