80's FASHION TRENDS MAKING A COMEBACK IN 2018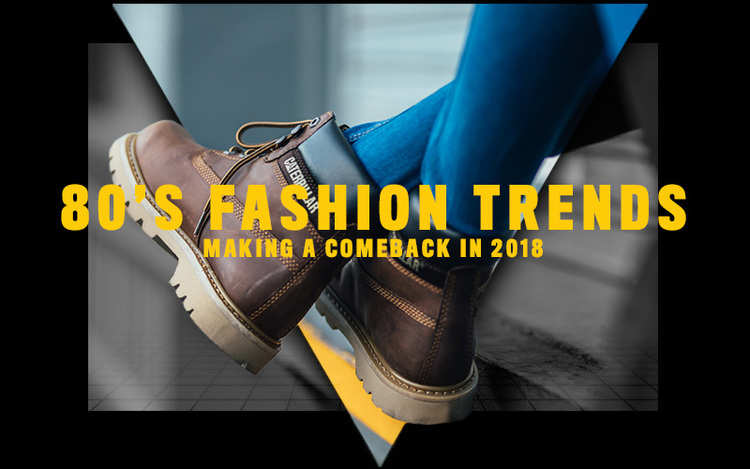 OUR FOUR UNAVOIDABLE 80's FASHION TRENDS
If you are a child of the eighties you would know that the eighties came with a multitude of fashion trends you never thought would make a comeback. Well, 2018 has proved you wrong. The styles made iconic by characters in Miami Vice, The Golden Girls and Dallas have left an impression on the fashion world. So much so, designer brands found it appropriate to bring those styles back into fashion with a bit of a modern twist. These interpretations were seen on the runway at Fashion Week last year May and slowly made its way to retail stores in 2018. Like it or not, these eighties trends are getting harder and harder to avoid and you have to admit the 2018 spin on it is very tempting and fashion forward.
Here is a list of four 80's fashion trends that are unavoidable.
SHELL TRACKSUITS: 
This bright nylon object of clothing made famous by eighties sportswear, has made to the streets of New York, London and Johannesburg. It has struck a chord with trendy millennials so much so that they have dabbled in other trends popularised in the 80's such as bulky cameras, dad trainers and the fanny pack (moon bag). These tracksuits come in a variety of colours with a baggier fit which is highly on trend in 2018.


Photo Credits: Asos Marketplace | The Best Fashion Blog | Pretty Little Thing
---
CUSTOMIZED DENIM JACKETS
Another oversized item packs its way to our list. This time it is the distressed jean jacket or denim jacket. Much like in the eighties, we have seen many jackets covered in patches, pins and airbrushed art.


Photo Credit: Etsy | My Small Wardrobe | Pinterest
---
MIRRORED SUNGLASSES
Growing up in the eighties meant you were obsessed with "the future". This was mainly due to movies like "The Terminator" and of course pop cultures' - Back to the Future. With that came an obsession with bright, reflective mirrored sunglasses. This has resurfaced in 2018 with not much of a difference in shape or reflectiveness from their original debut.


Photo Credit: The Fashion Tag | Tobi | Fashion Gum
---
CUFFED JEANS
In the 80's the coolest kids were sporting cuffed jeans. Tightly pin rolling them was the recommended way to be the elite of the elite. In 2018 we see the cuffed jeans style has evolved into various forms from ruffled cut-outs and elastic band cuffing, but the pin roll style still lives on in 2018.


Photo Credit: Pinterest | SheIn | Wardrobe
---
So, if you want to be the bee's knees, adopting these fashion trends will get you the nod of approval from people like Kylie Jenner, Rita Ora and even your mom. The eighties might have been bright, but this trend will have you standing out from the crowd in 2018 and boldly so.