Careers to Break Glass Ceilings & Gender Stereotypes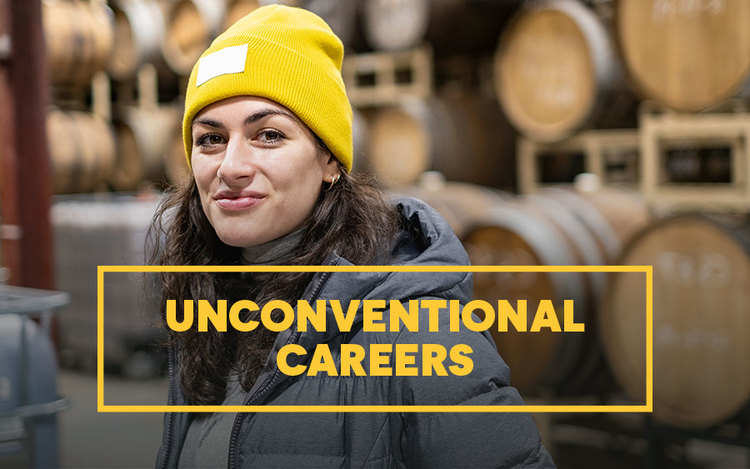 Careers to Break Glass Ceilings & Gender Stereotypes
Caterpillar has been breaking barriers since 1925 – because we come from a world of industry and action. A world where you can build anything. Where effort is everything. Where hard work pays off. 

This is our truth. And this is the catalyst for our future. That is why we believe that anyone, no matter their gender or background, can become whatever their heart desires, as long as they are bold enough to try.
Because we power the bold, regardless of gender.
We have created equipment with the power to transform the world, completely reshaping the construction, farming, and mining industries. And there are men and women around the world who are transforming these industries and so many others, despite what is 'normal'. 
We've put together a few examples of careers which break the mould and show off your bold.
---
Aviation
Data compiled by the International Society of Women Airline Pilots, suggests that women make up just 5% of the world's pilots. 
But this male-dominated field is slowly changing, thanks to incredibly inspirational women like, Refilwe Ledwaba. 
Not only is she the first black woman helicopter pilot, but she is also paving the way for other young girls to fly towards their dreams! 
Read her story here: Risktaker of the Month: Refilwe Ledwaba
For those wanting to go into this industry, options include:
Commercial pilot
Cargo pilot
Law enforcement pilot
Emergency medical service pilot
Air traffic controller
Airline maintenance and repair
---
STEM
STEM stands for science, technology, engineering and mathematics. 
This is another field in which Refilwe has been active – encouraging and empowering young girls to achieve their greatest potential within it. Her foundation, Girls Fly Programme in Africa (GFPA), focuses on introducing elementary and high school students to science, technology, engineering and maths. 
She says, "It's important to encourage young women to not only enrol in science and technology but to also stay the course. We are just not seeing enough young women and girls succeed in the sciences and that needs to change."
Although these four fields are lacking in female representation, they are on the rise with courageous women taking the mantle with excellence. This is especially true for the ever-developing technological side – wherein more and more women are going into careers and positions such as software developer, IT technician, computer programmer, and more.
---
Emergency Services
Positions in the field of emergency services hold the responsibility of public safety, emergency health care, disaster response and rescue, and disaster relief.
But just because these jobs can be extremely physically taxing, it doesn't mean that women are not capable of (or have not already been) pulling them off with finesse and brilliance. 
Careers include:
Firefighter
Paramedic
Security officer
Police officer
Trauma nurse
---
Childcare
Working with little children is often seen as something which must come naturally to women, with motherly instincts being at the top of the argument. 
But men have been taking on nurturing roles such as being stay-at-home dads, au pairs, or pre-school teachers. This breaks the mould for future generations to see toughness as more than just physicality. 
Just like Cat Footwear, which is built tough for protection and durability, but is also made with advanced technology for maximum comfort and style. 
---
Administration
Gone are the days of Miss Moneypenny from the James Bond franchise being the standard of what a secretary or administrative assistant looks like. 
Whether you wear a skirt or a shirt has nothing to do with administrative or organisational abilities, and men are illustrating their prowess in this field elegantly as we step into the new world.
---
Women are slowly starting to claim their rightful place in farming, mining and industrial settings, as well as in politics and corporates and many other spaces. Men are starting to take on positions that interest them without fear of what people may say. 
And Caterpillar supports them all – out with the old and powering the bold. So what's your next move? And have you got the shoes that will get you there?