RISKTAKER OF THE MONTH: Gugu Peteni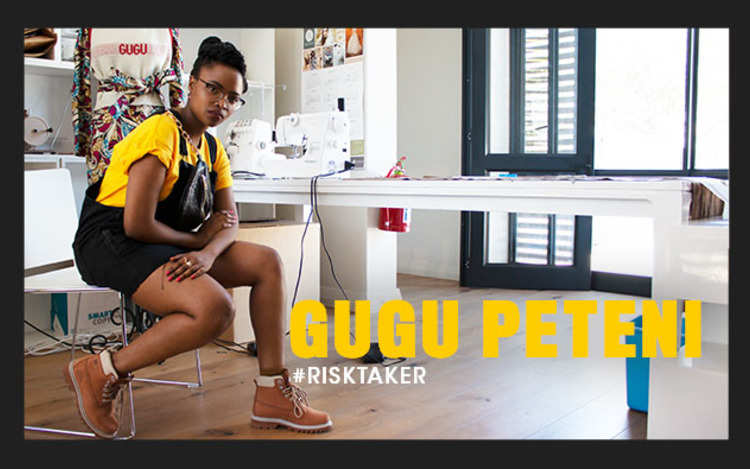 Gugu Peteni
Up-and-coming Port Elizabeth fashion designer, Gugu Pateni, is paving her way to greatness in the fashion industry in great strides. She possesses the dynamic and go-getter attitude that we've come to expect of our featured risk takers. We were fortunate enough to have spent some time with Gugu and get to know more about her, after her return from her Project Runway - South Africa stint. 
WHERE IT ALL BEGAN FOR DESIGNER GUGU
This Port Elizabeth-born fashion designer grew up with her parents, two brothers and a twin sister. She calls her design story a cliché, but reckons it's sheer genius. At a young age, she was engrossed and intrigued by fabrics. She says, "I used to cut up my clothes, my mother's curtains, table runners and any form of material I could get my hands to on to make my dolls a new wardrobe." 
She found her fascination with materials grew and found herself sketching and designing every minute while at school. Designing became more than just a past time for her. It became a part of her - a way to express and define herself. 
"I started seeing clothing as an extension of who we are and who I was. I took this forward when I started my design career at university"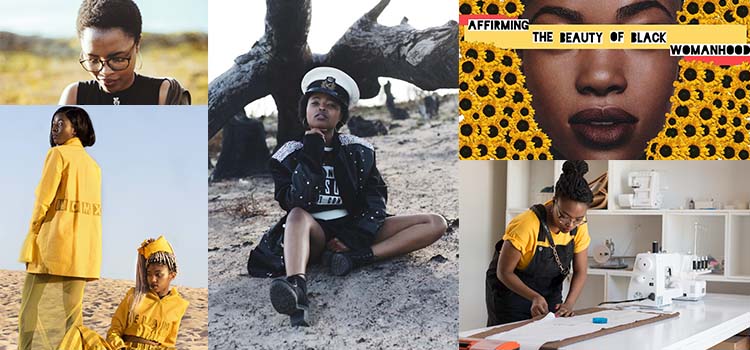 DESIGNER GUGU AT UNI 
After studying for three years, Gugu found her flair and groove in the fashion space. So much so, that when she went onto her honours year, her range 'Golden State of my Mind' was selected and showcased at Design Indaba's emerging creative class of 2018, Top 40 in South Africa. This got her featured in various articles in South Africa, among other emerging artists. She was one the country needed to watch out for. All this for an honour student…now that is phenomenal!
Shortly thereafter, Gugu moved on to become an intern at Mohair South Africa. Her training thus landed her a job as an in-house designer along with achieving an honours degree in fashion with Cum Laude.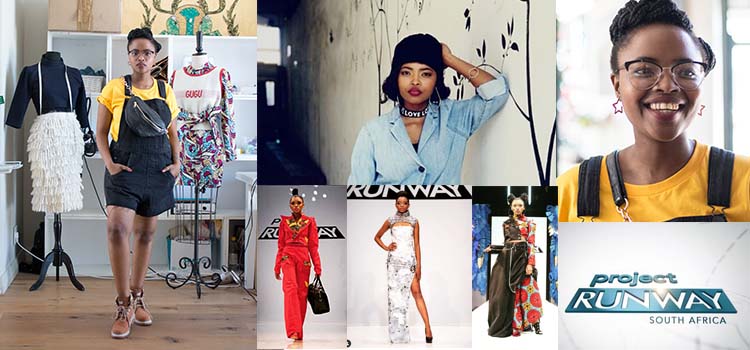 GUGU TAKES ON PROJECT RUNWAY 
This year Gugu exceeded expectations by being a part of the first season of Project Runway, South Africa. Despite going up against established designers, this fresh-faced honours graduate made her mark on the country and put her foot in the pool of designers this country can be proud of. She made it to the 6th episode, but she credits experience to her growth and development of her brand called GUGU, which can be translated to mean "to be proud of/ our pride." 
She is genuinely a risk taker in her own right, and we are extremely proud of her.