THE INTRUDER, RE-POWERED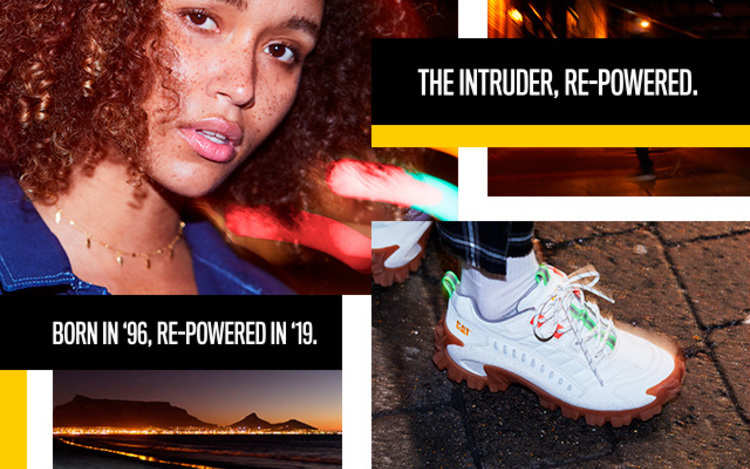 THE INTRUDER, RE-POWERED
With the #10yearchallenge doing its rounds, there have been a lot of throwbacks, but nothing beats a comeback… like the Intruder. As an integral part of the mid-nineties trend, this bold sneaker has been re-invented and re-powered just over a decade later to give swag to an entirely new and fashion-forward generation.
In 1996, The Intruder made its debut in the UK. Defined as a "chunky sneaker" and/or "street shoe", the Intruder was one among many of its kind that was popularised by pop culture and the 90s urban street culture of the youth. It soon made its way to the USA, and other parts of the world, including South Africa. Nevertheless, the Intruder fad faded with the new millennium and its developments fast approaching. 
However, due to South Africa's industry climate and demands, the Intruder managed to stand the test of time the past 22 years, due to its unfailing durability and versatility – not only as a lifestyle shoe, but as workwear for the tradesman. For the youth, it was a mere fashion craze, but their elders valued functionality of the shoe. Predominantly male, this select group of mature consumers ranged from farmers and engineers to an array of blue collar professionals.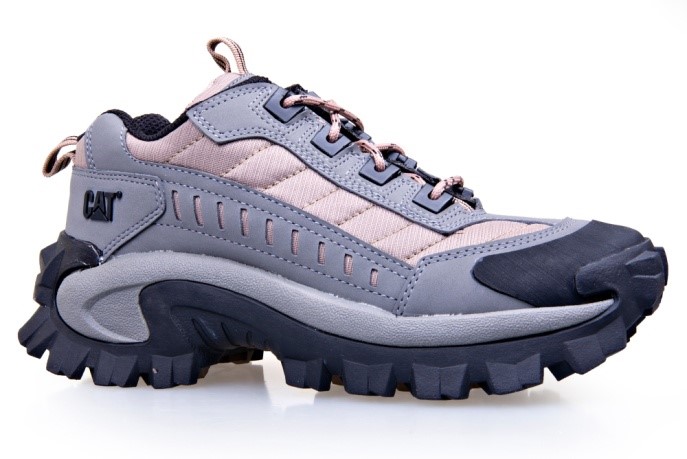 Traversing rough terrain and hazardous environments on a daily basis, these consumers value the overbuilt rugged rubber sole to ensure grip, a rubber toe cap to prevent knocks and bumps and a moderately padded upper and tongue to protect against the elements, whilst keeping the foot snug, confined and protected. They couldn't care less about colours or stylistic accents – not that there were many to choose from over the years.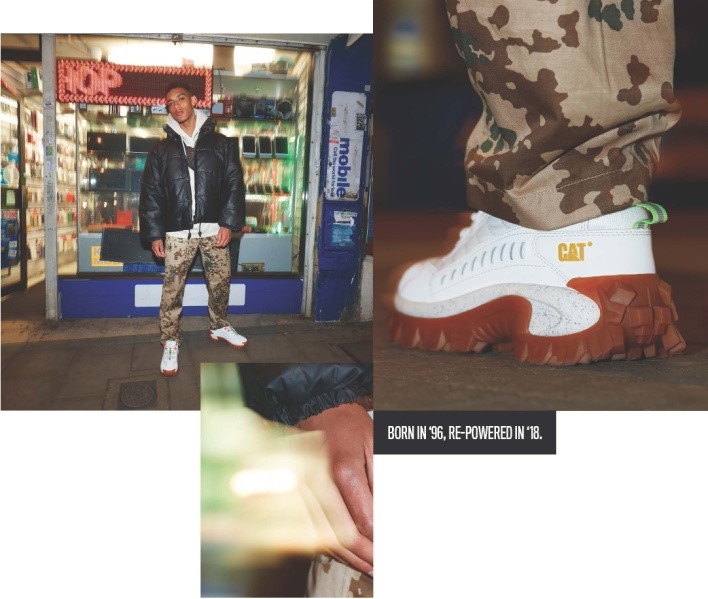 Today the Intruder is back on trend, and already making waves in the UK and USA. It's bolder than before and boasts its unisex appearance. Urban trendsetters, both teens and adults alike, are making a statement wherever they go in their re-powered Intruders.
It has now become a bold statement piece in a fashion world filled with minimalist styling and muted colours. Some may suggest it got lost in the explosion of colour and noise of the 90s, yet the new Intruder still, call upon nostalgia with its greater colourway options and vibrant accents.
It also fits perfectly into today's sneaker climate, with the bulky low cut and hi-res detailing on the tongue and heel tabs. The mesh and nubuck upper rest atop a thick, molded EVA midsole and is nestled into an exaggerated and overbuilt rubber outsole with a textured rubber toe cap. And last, but not least, CAT's signature yellow logo is added to the tongue in addition to the heel. 
The Intruder will arrive for retail in South Africa in the following months to come and will be available in sizes UK 4 - UK 10 and the colourways will include black, star white and white.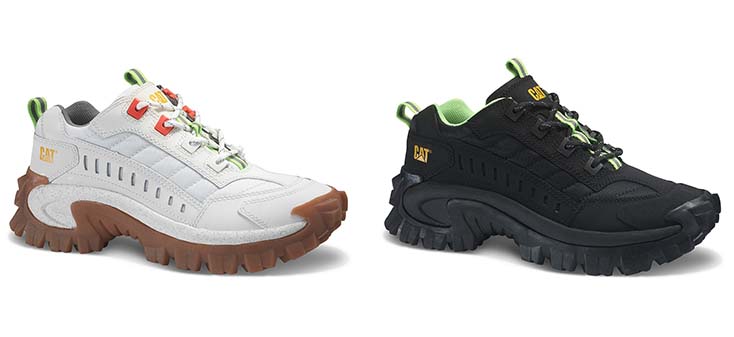 Are you ready to be bold, dare to be different and step onto the scene with your new Intruders? We've got you covered. And you can do this.