THE ULTIMATE GIFT GUIDE BUILDING THE PERFECT GIFT BOX FOR THE MEN IN YOUR LIFE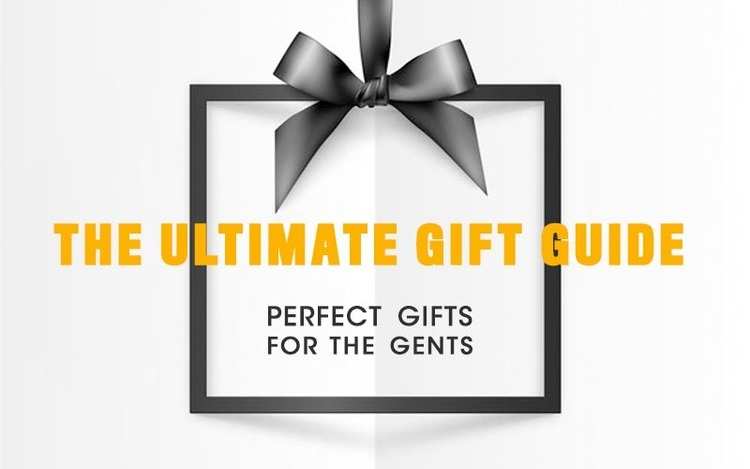 THE ULTIMATE GIFT GUIDE
There aren't enough hours in the day to think about getting the ideal gift with the silly season in full swing. This is the year you get your loved ones the perfect gift. No more festive faux pa with sweaters, socks and ties or the trusty old pyjamas and slipper combination and let's not talk about the "oh so handy" and impersonal gift card option. 
We believe that there is safety in numbers. Therefore we have put a handy gift guide together for you to build the perfect gift box or hamper. These gift combinations will have everyone smiling from ear to ear as they are well thought out and cater to a particular interest or personality. 
In our previous blog, we looked at getting the perfect gift for the ladies in your life. In this one, we will have a look at buying for the men in your life. They are bound to feel special when opening these gift boxes.
THE RUGGED MAN 
These gifts appeal to the handyman, the natural man, the man who loves to build their furniture in their spare time. These gifts will cater to their free nature and overall rugged style.
1. Evander By CAT FOOTWEAR

If your guy is an outdoorsman, the Evander is the perfect fit. Not only is it stylish but it is durable and suitable for working in the garage or a day out.

2. Beard grooming kit

The rugged man loves making sure that their beard is well looked after and trimmed. Therefore, a beard grooming kit is ideal. Not only does it I have many attachments; it is easy to use in the comfort of your home.

3. Braai Tools and accessories

What is a braai master without the right tools? This gift is a fantastic addition to any braai master's kitchen. They will be whipping it out at every braai over this festive season.
This stainless steel set is long lasting and easy to clean. It's a gift the rugged man could use for years to come.
THE HEALTH AND FITNESS NUT 
We all know a guy who enjoys taking care of themselves by exercising and watching what they eat. These gifts are tailored for the health and wellness fanatic. These gifts will help them on their journey to stay active and looking/feeling their best. 
1. Holbox By CAT FOOTWEAR

An active sneaker for an active guy – the Holbox CAT sneaker is an ideal gift for someone on the move and on the go. This amazing sneaker is perfect to pair with activewear or with simple jeans for a day of shopping or weekend errands. The active guy will use these to the fullest.

2. Food Scale

When being a health nut, making sure your diet is balanced and correct is very important. An excellent way to do so is weighing out your food. A handy gift for any health and wellness enthusiast is a food scale. It is small enough to store in a kitchen and very handy.

3. Weightlifting gloves

Spending hours in the gym, lifting weights can take its toll on your hands. Yes, it gives you the rugged feel, but it can be painful over time. Thus getting the fitness junkie a set of weight lifting gloves can be a useful and very thoughtful gift.
 THE METRO MAN 
Every man wants to look and feel good, especially the metro man. A metro man continues to make sure they are well groomed, that they look good and feel good. These gifts will give the metro man everything they need to look dashing.
1. Data By CAT FOOTWEAR

For the metro man, it is all about the style and cut when it comes to fashion- thus getting them the Data is a perfect addition to their wardrobe. This shoe can be paired with both casual pants like jeans as well as formal dress pants. The metro man will be very grateful for this addition to their wardrobe.

2. Travel Shaver

The metro man is all about keeping things clean and in mint condition, making a travel shaver an ideal gift to add to the gift box. They will be able to take it on business trips and use it while at home.

3. Skincare pack

After a long day at work or the gym, there is nothing better than doing a good skincare routine. The metro man is all about making sure they keep things looking fresh - Thus making this gift perfect and useful for the metro man.
If you enjoyed these gift ideas, be sure to try them out and tag us on social media. We would love to see what you come up with the festive season. Furthermore, do not be afraid to mix and match these. The more, the merrier.