WHY YOU NEED CAT SAFETY BOOTS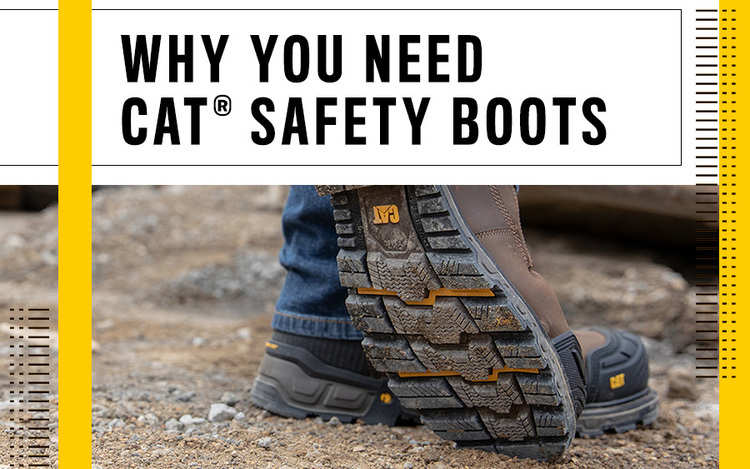 CAT SAFETY BOOTS
Brave people are known for being bold and daring. These are qualities that set them apart from the rest of the world. They are known as leaders and trailblazers. These qualities are synonymous with Cat Footwear safety boots, and that is why you need to own a pair. From the office to the work site, one needs a safety boot that is built to conquer it all. In this blog, we look at some of our latest offerings. From their style, safety and technological features, we unpack them individually, highlighting the key advantages to owning a pair. We boldly answer the question of; WHY DO YOU NEED CAT SAFETY BOOTS?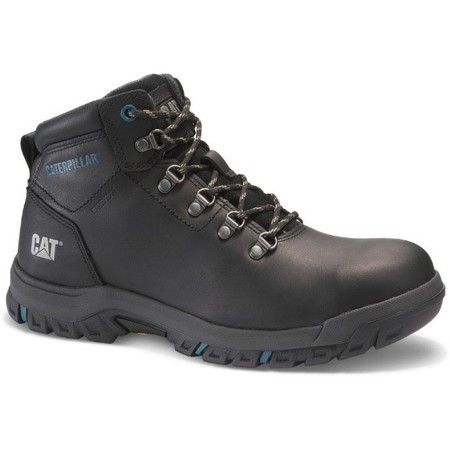 MAE ST WP 
This hiker-inspired Cat ladies boot provides plenty of comfort while still protecting you from unpredictable environments and industrial work sites. It is equipped with a waterproof full grain leather upper that is designed to keep your feet dry and protected. The traditional lace-up closure with fabric laces and sturdy metal hardware ensure a secure fit.
Fitted with a lined interior for breath ability and the cushioning underfoot for comfort. The Mae is without a doubt built to conquer any challenge set in its path and will be a favourite amongst women's work wear.
FEATURES:
Steel Toe
Electrical Hazard Protection
Slip Resistant
Waterproof
---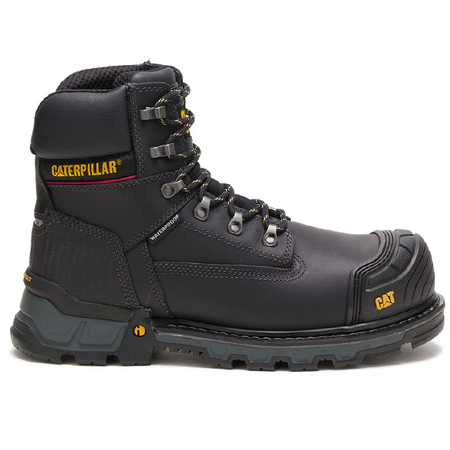 EXCAVATOR
The Cat Footwear Excavator safety boot combines superior protection and athletic-shoe comfort to keep you performing at your best every day. Built with our patented iTechnology to offer the rugged durability you expect from Cat Footwear, it includes a waterproof leather upper to keep your feet dry and protected, providing long-term durability. The tough rubber toe guard extends the life of the boot giving you more value for money, and to top it all is the electrical hazard protection which protects you against open circuits.
FEATURES 
Composite Toe
Electrical Hazard Protection
Slip Resistant
Waterproof
---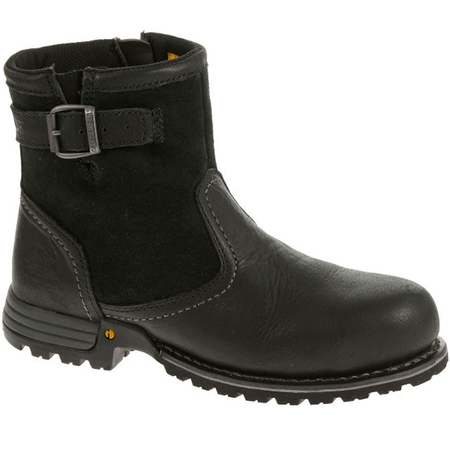 THE JACE WORK BOOT
Uncompromisingly built for women, this boot combines style and comfort.
Featuring iTechnology, it perfectly balances the durability of a work boot with the comfort of an athletic shoe. The buckle accent and zip closure for easy on and off add to the stylish aesthetic. Our special rubber dramatically reduces the risk of slips and falls making this boot a definite must have for women on the move.
FEATURES
Steel Toe
Electrical Hazard Protection
Slip Resistant
---
Cat Footwear continues to set the tone in the safety boot arena. With these three featured boots we boldly rubber stamp our footmark. Whether you are looking for durability or comfort, we have just the right pair to fit your needs.